Surfing Shoulder Warmup For That Heavy Paddle-out
How Well do you Warmup Your Shoulders? Just a few arm swings? WOW, you're really getting those intrinsic scapular and shoulder stabilizers warmed up…getting your thoracic spine mobilized, cervical range of motion increased, activating your triceps and serratus anterior……really getting primed for that 200meter paddleout…
That's sarcasm, hopefully you picked up on that. Just watch the video below, start incorporating some type of surfing shoulder warmup, and lost the garbage arm swings…… if you want to not spend $40,000 on a shoulder reconstructions (they suck).
Best Way To Tear Up Shoulder Joints… Not Warming Up.
You've got to loosen up tight restrictive tissue, get blood moving into muscles bringing oxygen and nutrients, activate stabilizing muscles, mobilize tissue. And get prime mover muscles ready to do their job…UPPER BODY WARMUPS!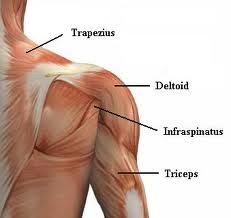 Hopefully you're performing some type of warmup before you hop into the surf, and before your workouts. If not, wake the f*** up and realize you should be, and eventually, you're really likely to hurt yourself if you're not doing some type of dynamic warmup.
This is especially true for your shoulders, and becomes even more important the older you get, or if you've got terrible posture. Download the FREE Surf Exercise & Mobility Program from this site!!! There's a solid dynamic warmup for the full body.
But this post is focused on the upper body, showing you a quality surfing shoulder warmup. And really getting that joint and the surrounding muscles "primed" for a surf session or a workout.
As you may know from reading past posts, my shoulders, especially the right one, are really great at giving me shit. The left one, which has had a shoulder reconstruction, behaves pretty well the majority of the time. The right one has given me a range of problems over the last several years that have even baffled the array of specialists I've seen.
Through my own trial and error, exercise, and loads of study, I've gotten it pretty much under control. It rarely limits my surfing any longer, but I am still really careful with it, and immediately pay attention once it starts "talking" to me.
Since it is still a bit of an issue, as I'm sure many of you surfers out there can relate, I focus a lot of attention on getting it warmed up and stable before I jump into the waves.
So before my surfs, I make damn sure that I get my shoulders moving, loosen up tight tissue, activate specific rotator cuff and scapular muscles, and get my upper body moving….. "primed" for some surfing.
DYNAMIC SURFING SHOULDER WARMUP – GET EM' MOVING BEFORE YOU SURF!!
What Is This Warmup Sequence Doing?
Stretching tight tissue that can pull the shoulder joint out of alignment – you're putting more length into some of the anterior shoulder tissue like Pec Major, Pec Minor, Anterior Deltoid, and your Biceps
Muscle Activations surrounding the scapula and glenohumeral joint – you're "activating" the posterior muscles of your posterior rotator cuff; infraspinatus and teres minor. You're also putting some tension into Lower Trapezius which is important for proper scapular movement when paddling. And your also "activating" your triceps, posterior deltoid, rhomboids, and Mid / Upper Trapezius… which are all critical for some heavy paddling
Mobilizing Your Thoracic Spine – this helps to improve the movement of your scapula on the ribs. And helps to put beneficial movement into your spine that you are likely NOT getting during the day while you're sitting in a car or at a desk.
How To Keep Shoulders Healthy – Do It Yourself Tissue Work and Stretches
This is the post for that video above to give you some more insight into what you're trying to accomplish with those movements and stretches…
Surf Shoulders – Tissue Mobility
OTHER THINGS TO CONSIDER– Serratus Activations and Thoracic Spine Movements
Some pushup activations of some type to really wake up your serratus anterior which plays an important role in movement of your scapula. And also providing the foundation for strong pushing…. like the dozen duck dives you're about to do on that long paddle out.
Give this post a look and watch the Pushup Plus movements.. it's great for activating the Serratus Anterior and it's easy to bang out a few of these on the beach.
Duck Dive Training – Surf Shoulder Warmups
I've written a lot about the importance of thoracic spine mobility for surfers. And especially for anyone with less than ideal posture and keeping shoulders healthy. Here's a past post that has some really beneficial movements to get your spine moving efficiently.
Surf Shoulders – Thoracic Spine Extension and Rotation Movements
The Take Home Message
Warmup before you surf! Even a paddle out can be pretty demanding. So get your blood moving, loosen up some muscle tissue, increase your heart rate. And get your shoulders warmed the f*** up!!!!
LEAVE ME SOME COMMENTS!!! LET ME KNOW WHAT YOU THINK ABOUT THE WARMUP, OR IF YOU'VE GOT YOUR OWN UPPER BODY WARMUPS