Unleash The Full Power Of

Your Shred Potential

Improve Your Surf Session Satisfaction Levels By Becoming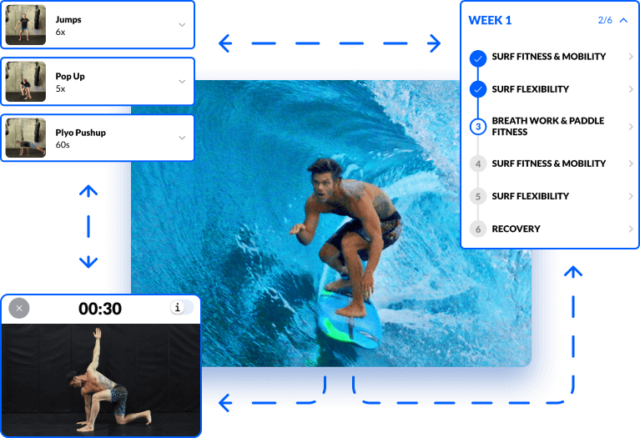 Improve Your Surfing
by Improving the Way Your Body Moves.
Simple Workouts
Improve core strength, flexibility, and surfing athleticism.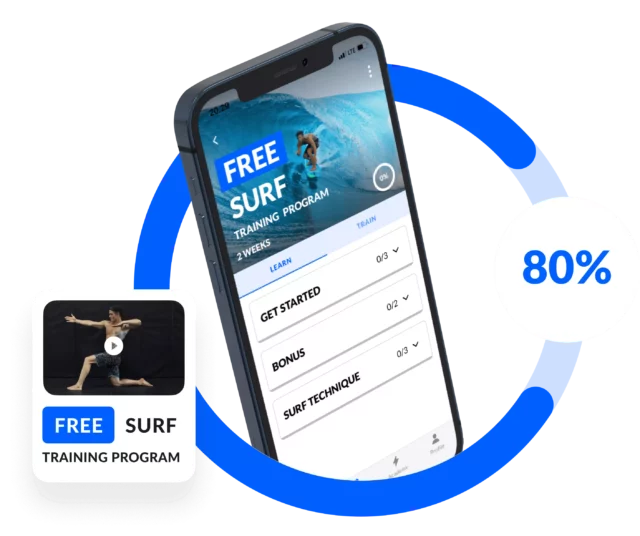 Enhance Your Surfing by Boosting Your Fitness

Surf Fluidly, Powerfully, and Durably. Move Well & Surf Better

PHASE 1
WEEK 1
Surf Fitness & Mobility

34:25 min

Surf Flexibility

22:30 min

Breath Work & Paddle Fitness

17:35 min

Surf Fitness & Mobility

34:25 min

Surf Flexibility

22:30 min
WEEK 2
Surf Fitness & Mobility

34:25 min

Surf Flexibility

22:30 min

Breath Work & Paddle Fitness

08:05 min

Surf Fitness & Mobility

27:05 min

Surf Flexibility

16:50 min
GET THE MOST OUT OF YOUR TRAINING
My goal is to help you
improve your surfing.
Through fitness, training, and nutrition you can build athletic potential, improve your body, and ultimately boost your surfing.

From the realms of rehab to high performance optimisation, nutrition to strength & conditioning, I want to give you effective and relevant information to take the brakes off your surfing and performance.

My name is Cris Mills, and I have changed the course of my life to chase my souls need for surf. Professionally, I'm a licensed massage therapist, Strength & Conditioning Coach, Chek Practitioner, Foundation Training Instructor, and other acronyms and titles that have to do with helping and improving the human body.

I've dedicated my life to helping people with their health, performance, vitality, and ultimately their surfing. Health and Surfing are intimately interwoven.
- Cris
Share your thoughts!
Let us know what you think...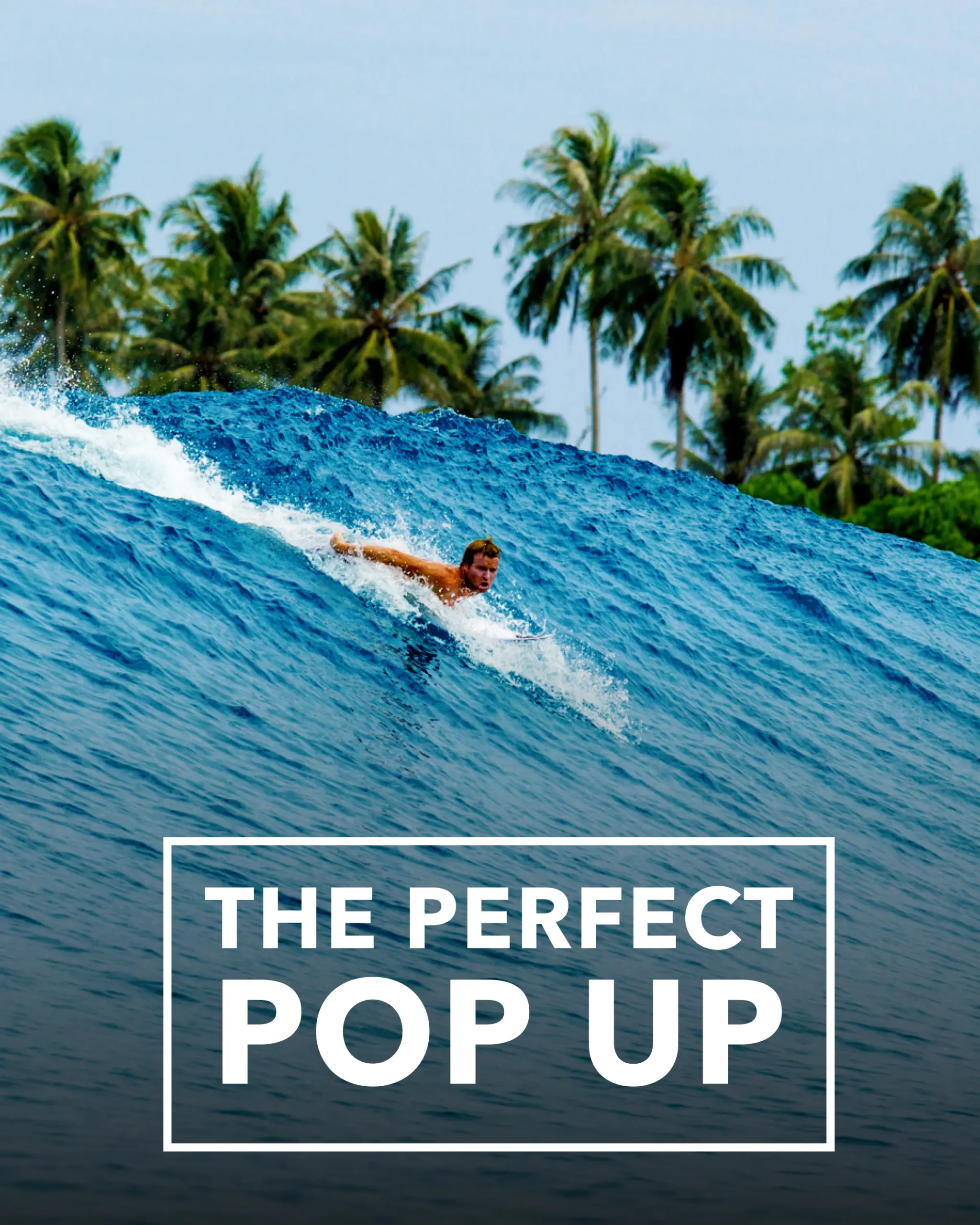 The Perfect Pop Up Program
Fix, refine, rebuild, or regain your perfect pop up. Your surfing starts with your pop up, so make sure it's perfect and effortless.
Identify your limitations, and how to fix them for good.

Workouts that will improve your flexibility and strength for perfect Pop-Ups

Details on the fundamental techniques of a pop up.

Increase confidence. Get Radical results!

Catch more waves. Have more fun!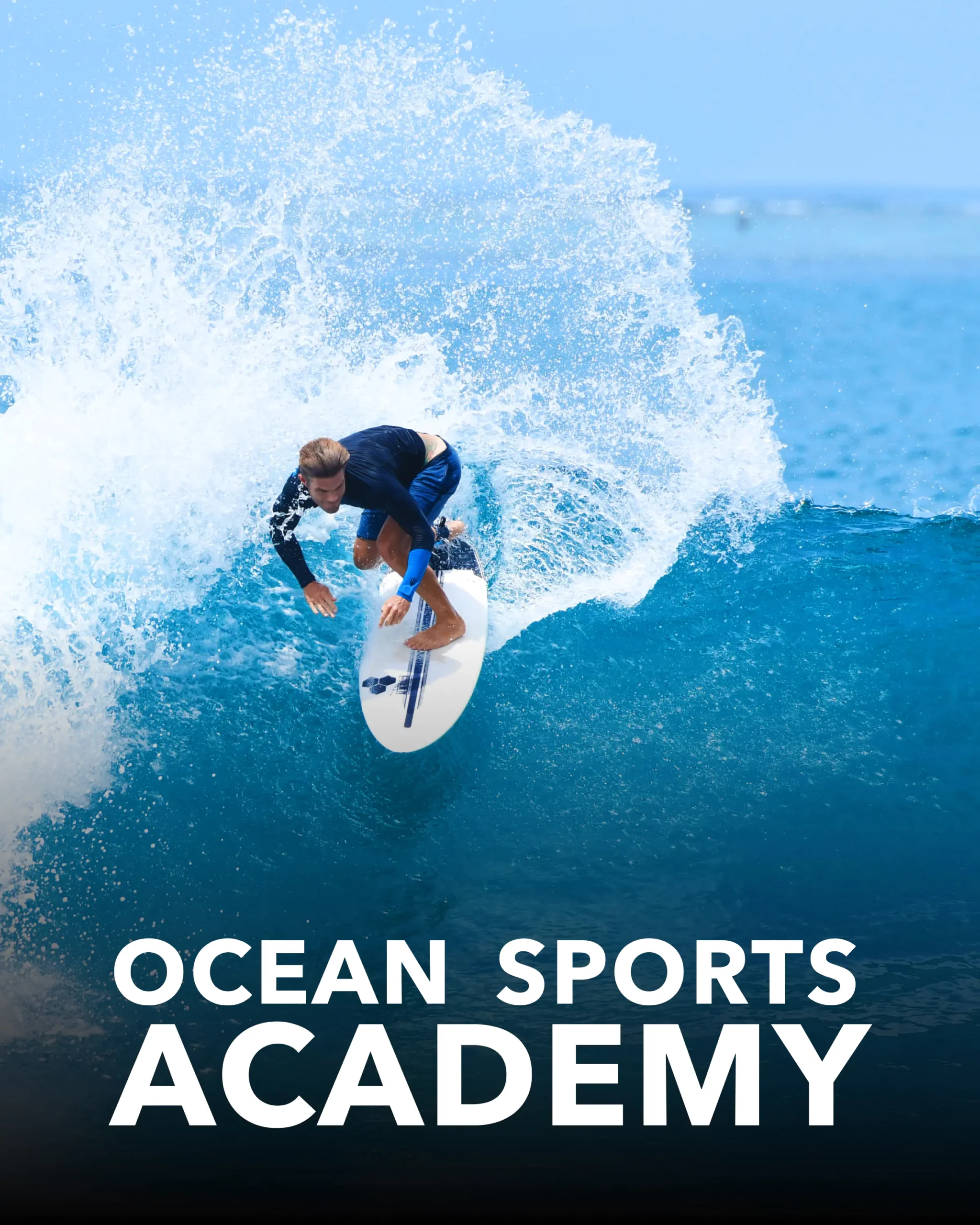 Ocean Sports Academy
Learn the tools to take control of your body, your surfing, and your health with the #1 Online Surf Training Program
100+ Hours of Video Training to keep you healthy and active

Entire Library of Surf Training Workouts and Stretch Routines

More confidence, better paddling, improved flexibility, and more waves!

Become Stronger, More Durable & Flexible

Enhance Your Fitness
From:
US$

18.99
/ month with 1 week free trial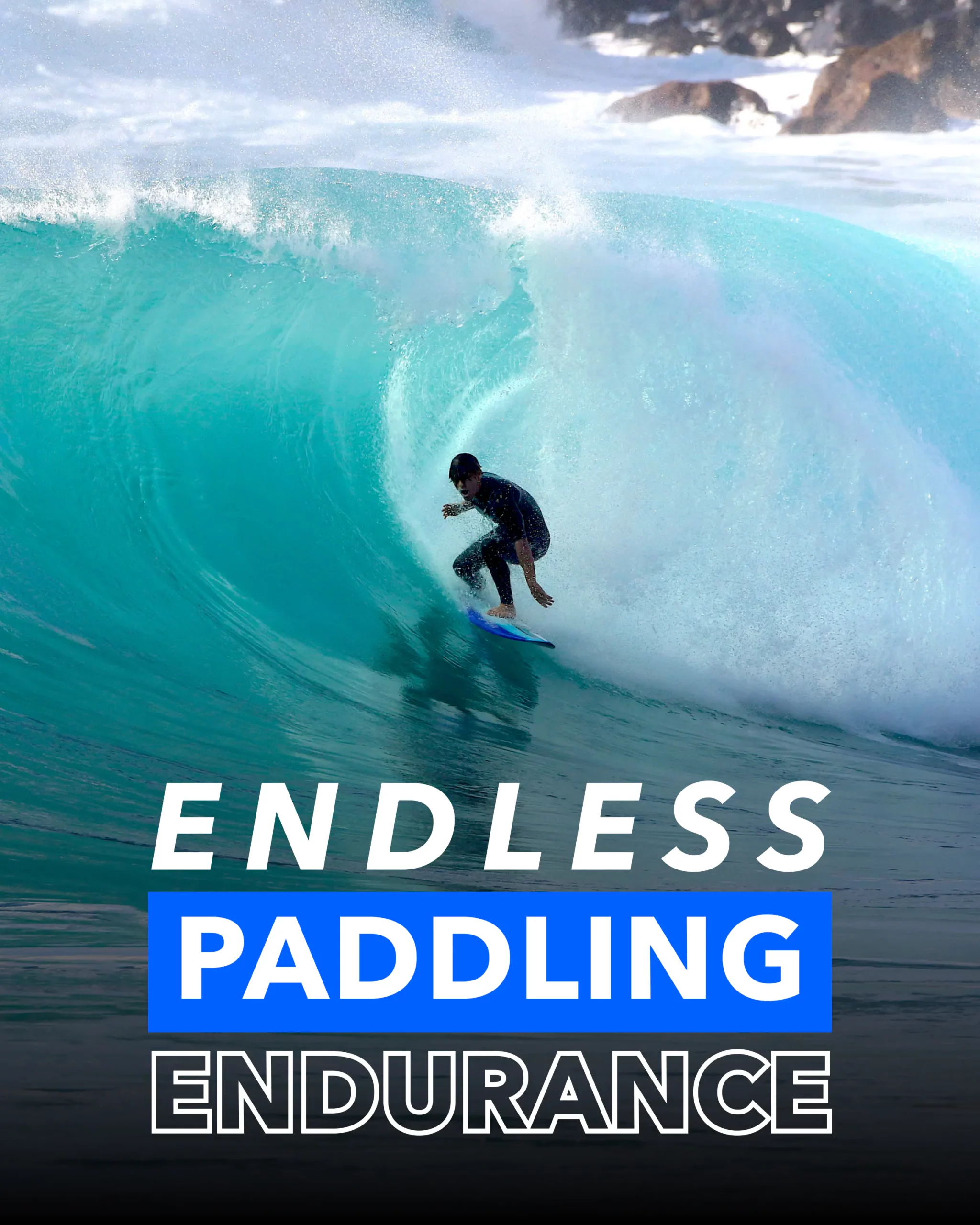 Endless Paddling Endurance
Say goodbye to weak-ass noodle arms, and say hello to crushing heavy rips
Become A Paddle-monster

Shoulder Health Mobility Circuits

Paddling Muscles Endurance Routines

Postural Improvement Exercises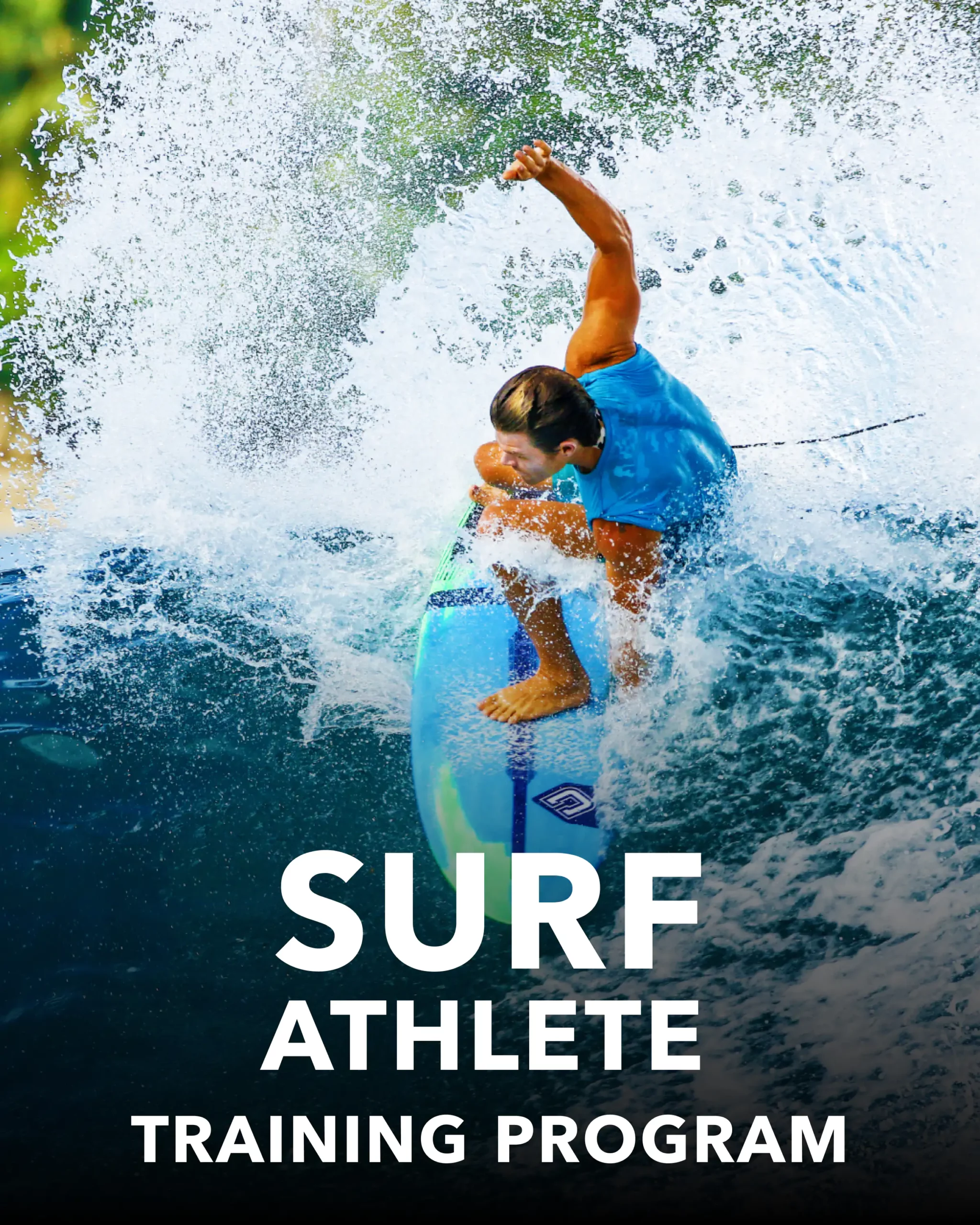 Surf Athlete Training Program
A 12 WEEK Follow-Along Program Designed for Surfers Who Want Improved Fitness
Train your body to move and perform like a surfer

Create fluid movement, enhanced endurance, and quick power

Scheduled day to day routines for breath work, surf fitness, and flexibility.

Quick Workout options, Paddle Training, and Spine Health.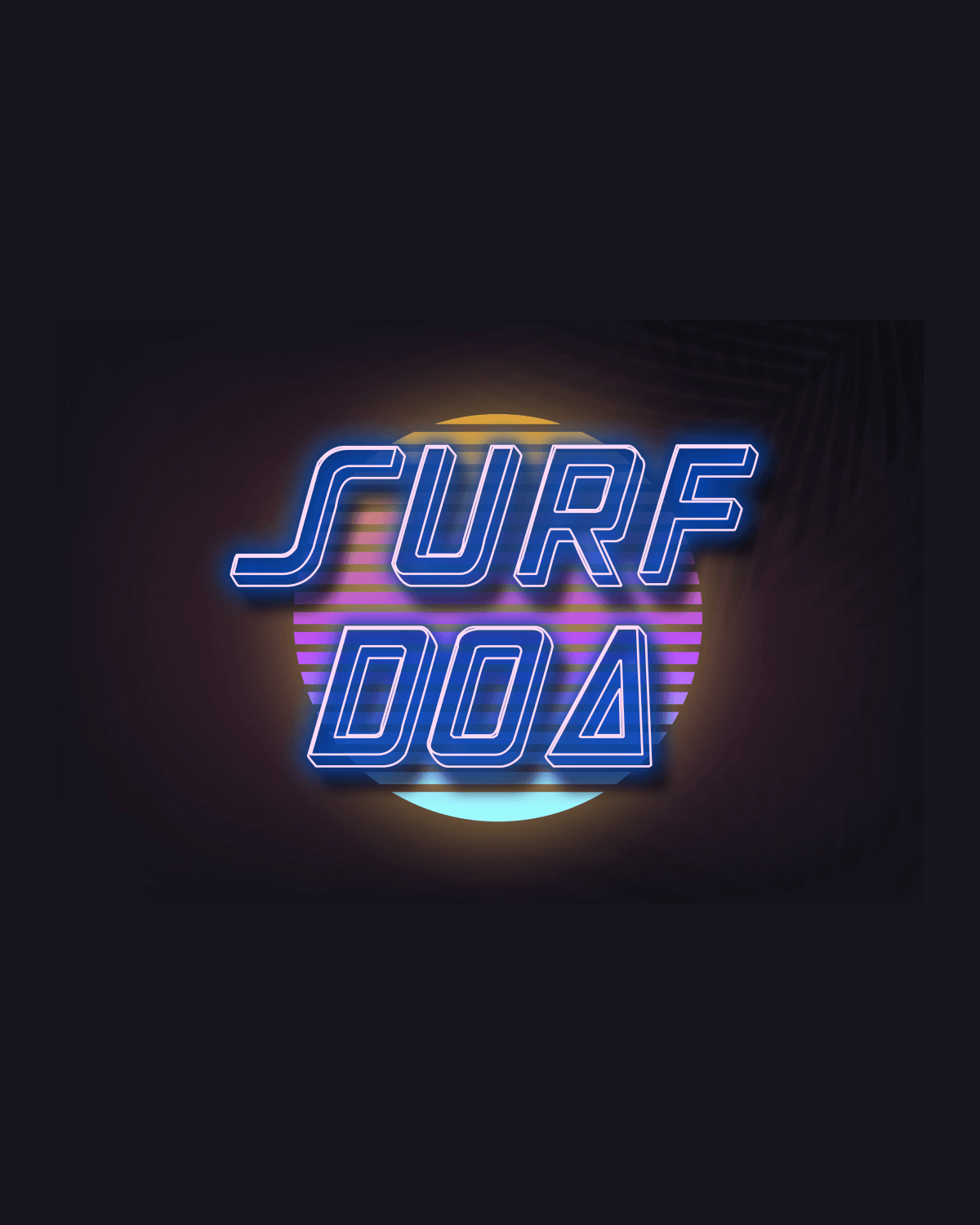 Surf Doa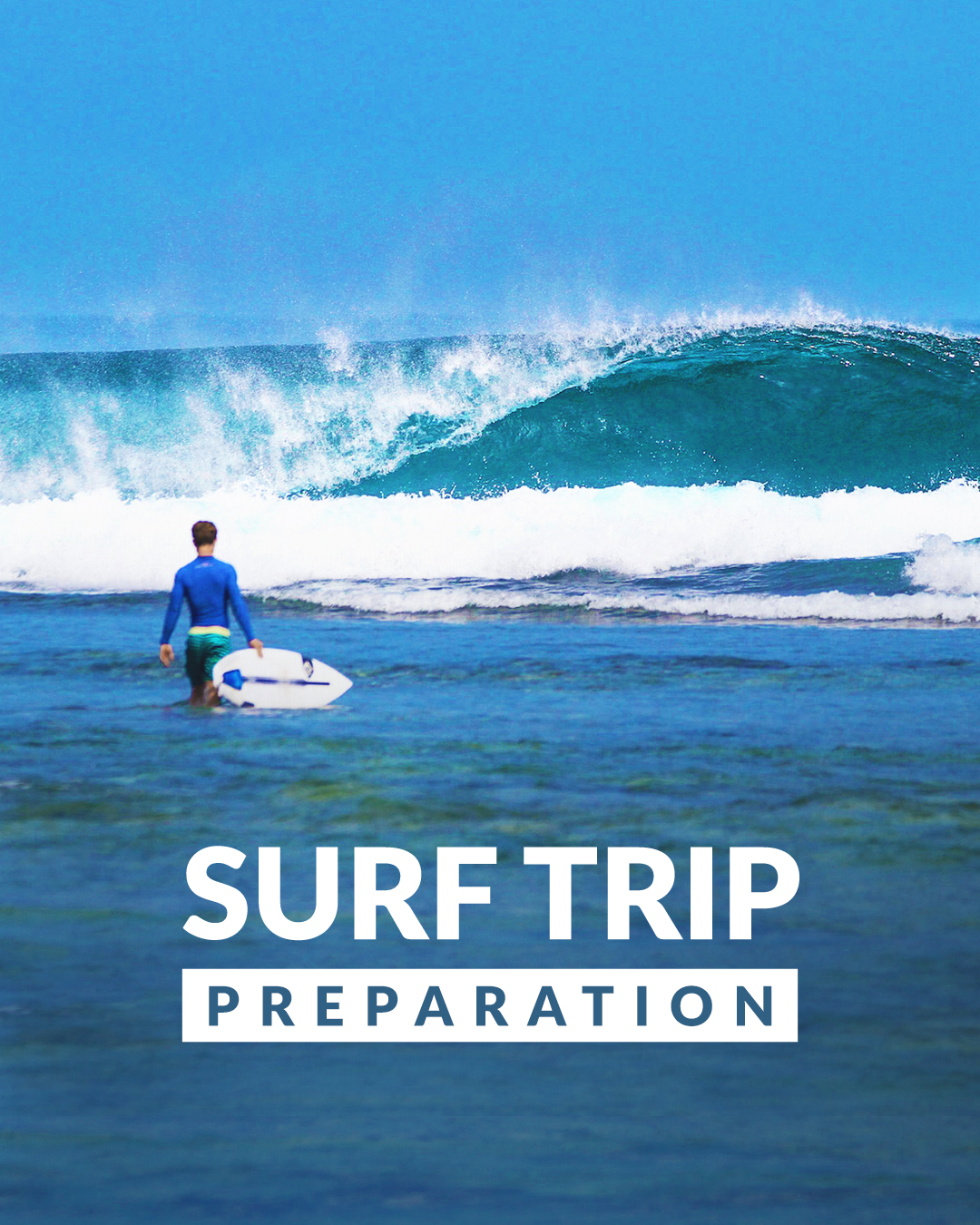 Surf Trip Preparation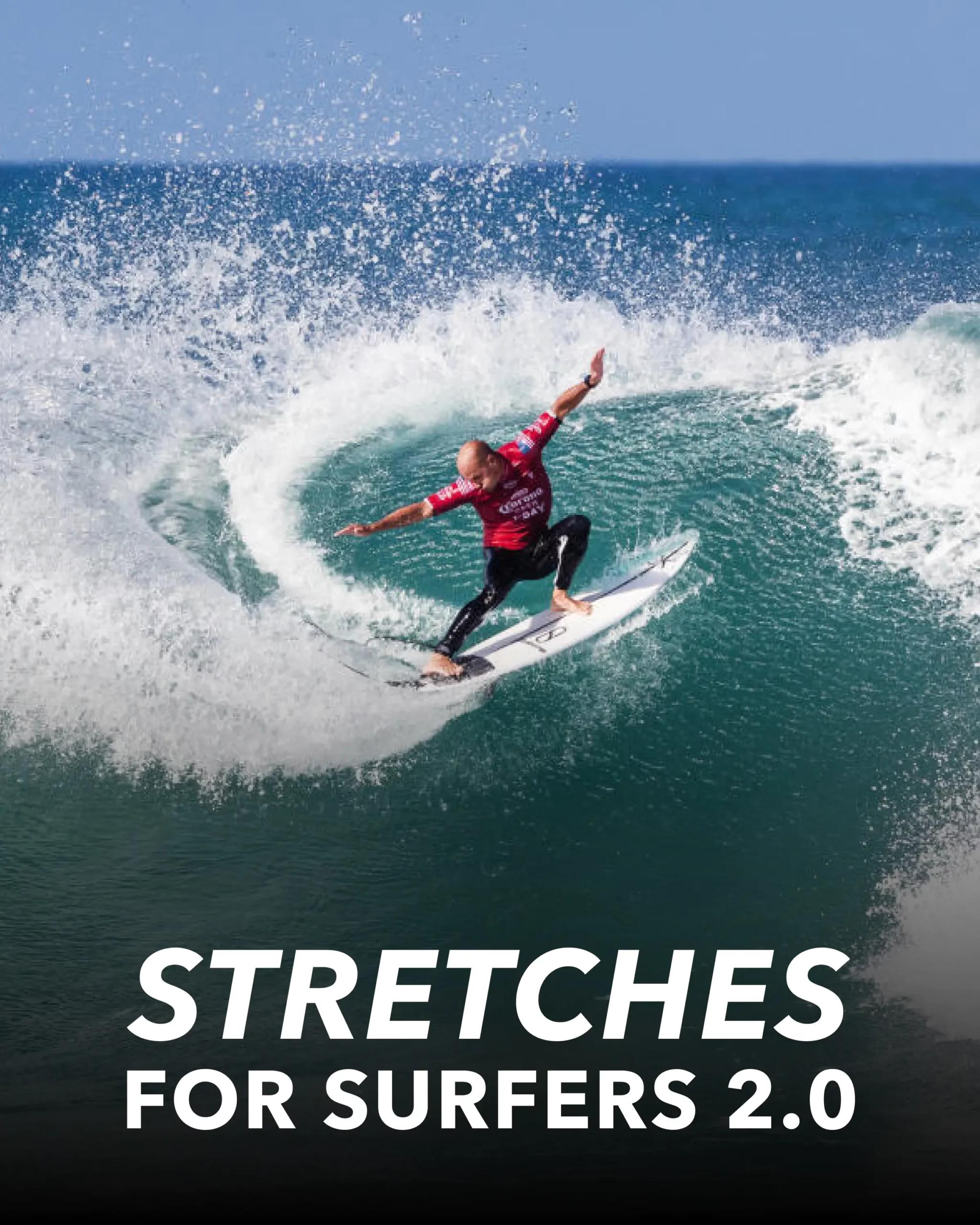 Stretches For Surfers 2.0
Improve Your Surfing And Longevity Through Better Flexibility And Fluid Movement.
Learn How To Improve & Restore Dynamic Flexibility…

Full Body Movement Sequences Covering Every Joint, Every Muscle, and Key Movement Areas.

Prevent Injuries, Eliminate Pains, Aches, & Stiffness

Restore & Improve Your Flexibility

Move Better in the Water. Build Endurance, Core Strength, Shoulder Health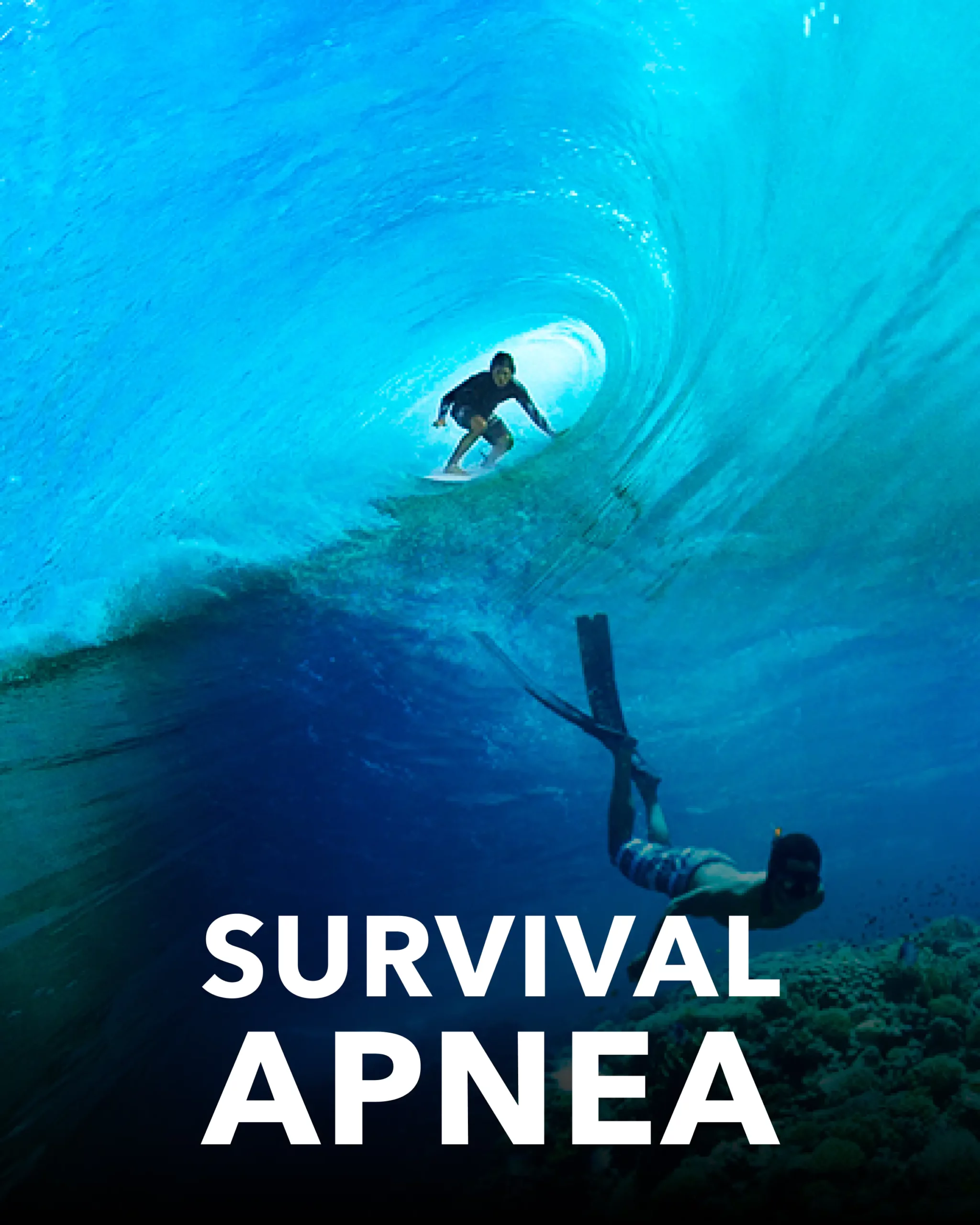 Survival Apnea
Breath Work for Surfers. Be Prepared. Be Confident. Be Safe
Be confident in the surf

Improve breathing and breath holding skills

Increase your mental & physical capacities

Improve Your Health And Well Being

Master skillful breathing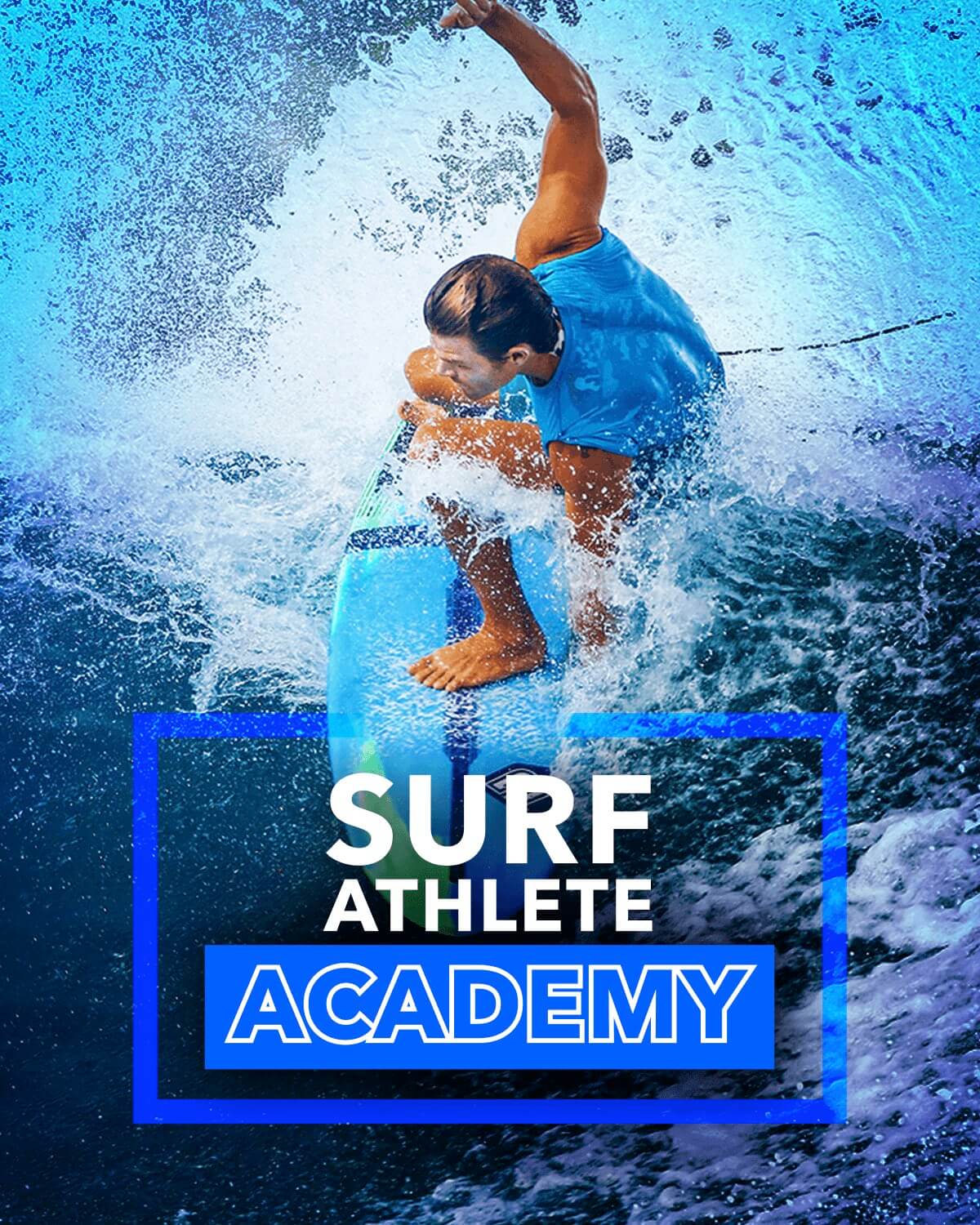 Surf Athlete Academy
Take Your Surfing 
And Fitness 
To The Next Level
The Perfect Pop Up Program

Surf Athlete Training Program

Bodyweight Surf Athlete

Stretches for Surfers 2.0

Ocean Sports Academy

Endless Paddling Endurance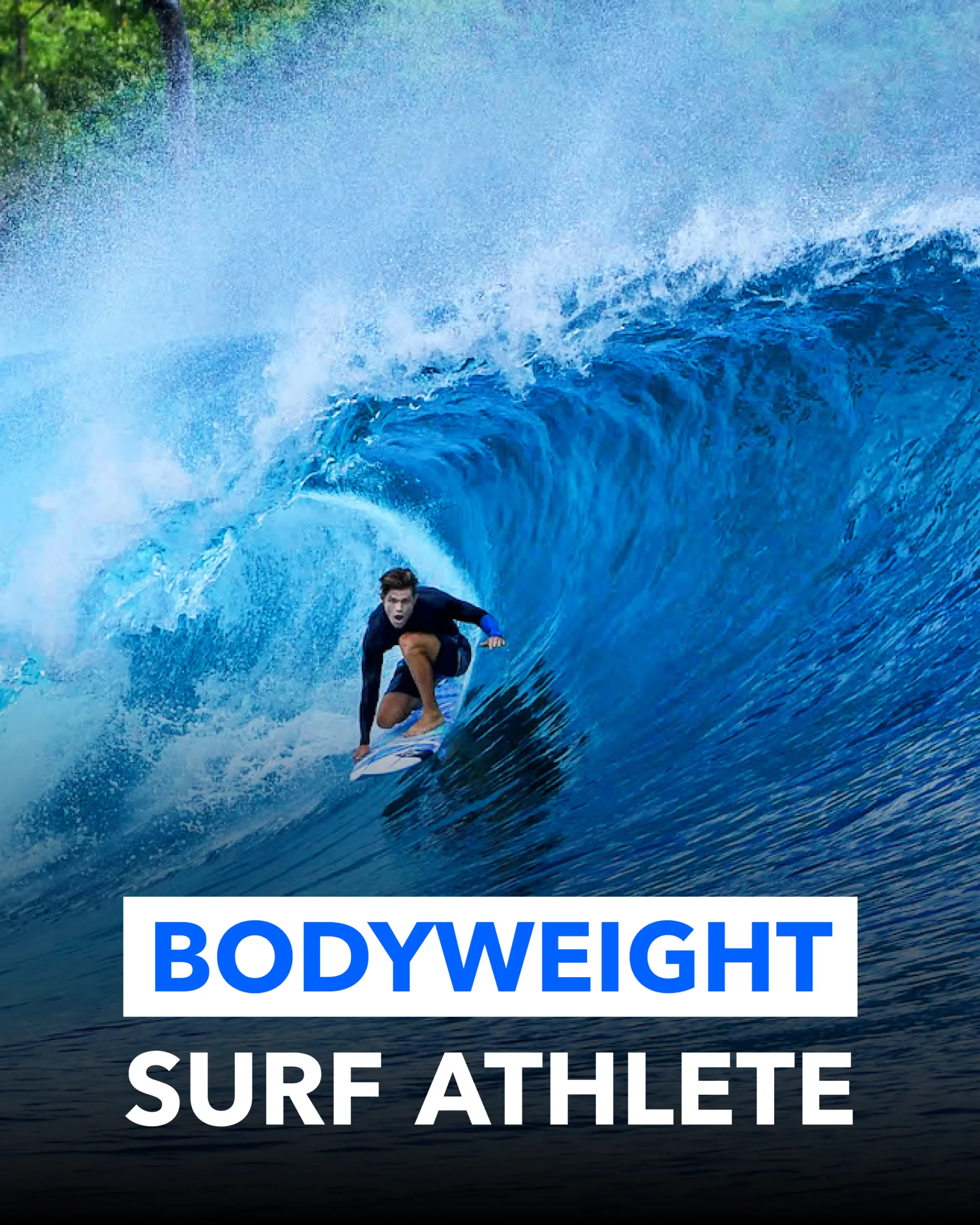 Bodyweight Surf Athlete
12 Weeks of Follow-Along Bodyweight Surf Training Workouts. Enhance Your Surfing, Improve Your Body, and Never Go to the Gym
Feel confident in your fitness, and train for longevity

Lifetime Access to Workouts, Breathwork, Flexibility Routines, and More

Quick Workouts with No Equipment Needed, Laid out Day by Day

Move & Train Like a Waterman/woman

Restore Your Health & Fitness