Get Your Surf Specific Training Program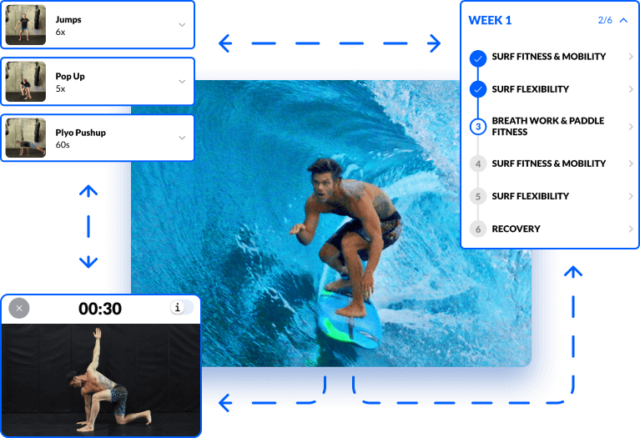 Improve Your Surfing
by Improving the Way Your Body Moves.
Simple Workouts
Improve core strength, flexibility, and surfing athleticism.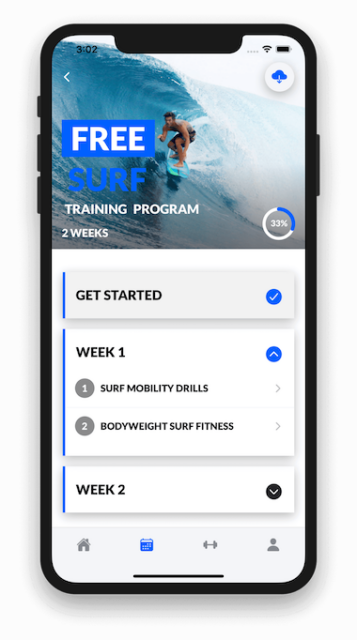 Enhance Your Surfing by Boosting Your Fitness

Surf Fluidly, Powerfully, and Durably. Move Well & Surf Better

GET THE MOST OUT OF YOUR TRAINING
My goal is to help you
improve your surfing.
Through fitness, training, and nutrition you can build athletic potential, improve your body, and ultimately boost your surfing.

From the realms of rehab to high performance optimisation, nutrition to strength & conditioning, I want to give you effective and relevant information to take the brakes off your surfing and performance.

BONUS
Rotational Mobility

STRETCH ROUTINE
SURF TECHNIQUE
How To Fix Your Pop Up

Technique & Exercises

Surf Skate

How To Bottom Turn

SURF SKATE Tutorial

How To Improve Your Surfing
My name is Cris Mills, and I have changed the course of my life to chase my souls need for surf. Professionally, I'm a licensed massage therapist, Strength & Conditioning Coach, Chek Practitioner, Foundation Training Instructor, and other acronyms and titles that have to do with helping and improving the human body.

I've dedicated my life to helping people with their health, performance, vitality, and ultimately their surfing. Health and Surfing are intimately interwoven.
-Cris