Learn the tools to take control of your body, your surfing, and your health with the #1 Online Surf Training Program
From: US$13.29 / month with 1 week free trial
Life-time Access. One-time Payment
This is the Netflix of
Surf Fitness & Performance
If you're stronger, more powerful, more durable, and can move your body dynamically without fear or limitation, you can apply that ability to your surfing. Ask yourself, is your training benefiting your surfing?
Are you doing that exercise right? Are you at risk of hurting yourself? Get rid of the guesswork. An exercise is only as good as it's performed. You're a surfer, you need to train dynamically, and that requires functional movements.
100+ Hours
of Video Training to keep you healthy and active. Monthly training with up-to-date techniques. Focused exercises for each body part to improve your surfing technique.
If you're not moving well, you're not surfing well. It's simple. Improve how you move, so you can improve your surfing. Stretching, yoga, foam rollers, massage, what's it all mean?
Are you fuelling your body and your surfing optimally? Fuel Your Life. It's that simple. You know you need to eat well, so these are the steps to doing that, and eating some epic food. As age, wear, and tear sets in, you need to buffer that with nutrition.
We are constantly updating the ocean sports performance program with new training, workouts, webinars and so much more. Tune in each month to watch the new training and learn new techniques.
Get Immediate Access to an Entire Library of Surf Training Workouts and Stretch Routines...
Designed Specifically for Surfers
-MONTHLY SUBSCRIPTION-
One week free-trial. Cancel anytime.
3 MONTHS FREE
US$15/month
Open your phone, pick a workout, and train knowing it directly
benefits your surfing.
Hear It From
The Members...
"I'm always looking for ways to stay in shape and keep me in the water, and Cris' programming and coaching has been the best investment in my health to date. Aside from being in great shape, I've also come to view my fitness and diet in a very pragmatic and straightforward way."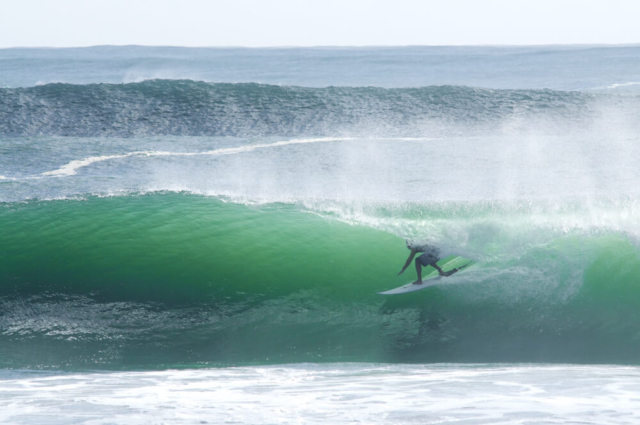 "Thanks for your workouts, I have been using the workouts for 3 months and getting great results. Just returned from 2 weeks in Indo, and had a, amazing time picking up loads of waves thanks to the workouts which have really helped me to improve my surfing."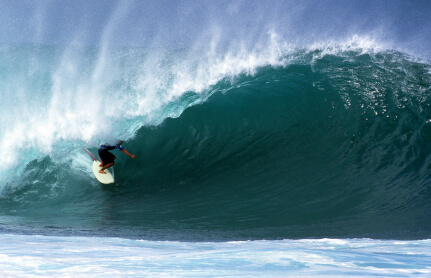 "This is an amazing program for surfers. I've been surfing for 20 years and getting more desperate to keep up with the younger guys as i am in my 40s. Before cris' program I used to think the more weights you did at the gym the quicker you became but is was the opposite. My surfing began to go backwards especially after gaining 5 kilos of solid muscle. I was more slower, stiffer and heavier on the board which meant bigger wipeouts and crappy surf sessions. After doing cris' program I became a faster more confident surfer especially on days when it was a bit bigger. If you want a program that improves your wave count , prevents you from injury and confidence in big swell this is the one. Cheers cris for improving my life and surfing gregory from goldie."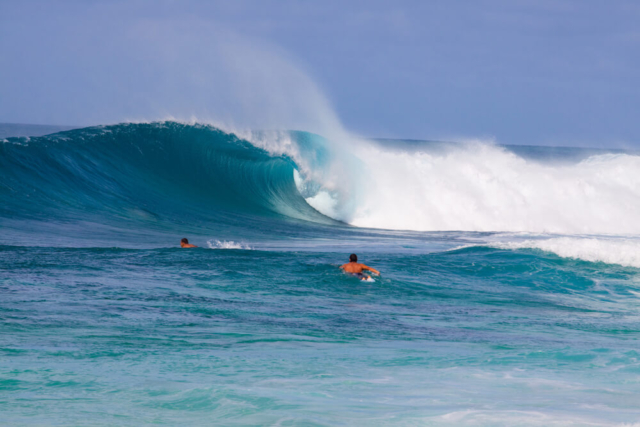 Anyway, your program works! I always considered myself to be in decent shape but these programs humbled me. I now feel in more all-around shape. In the water, I haven't had the issues like I did previously. Because I am stronger and have more endurance physically, I only think about my surfing. It's nice to know that I have a proven routine to be better in the water. I used my shortboard a couple of times and had a great time! I'm not struggling to continue my sessions. I'm having fun in the water. Again, it's very reassuring to have these programs at my disposal. I'm very happy that I reached out to you and thankful for your time. As you can see, I can't say enough about it.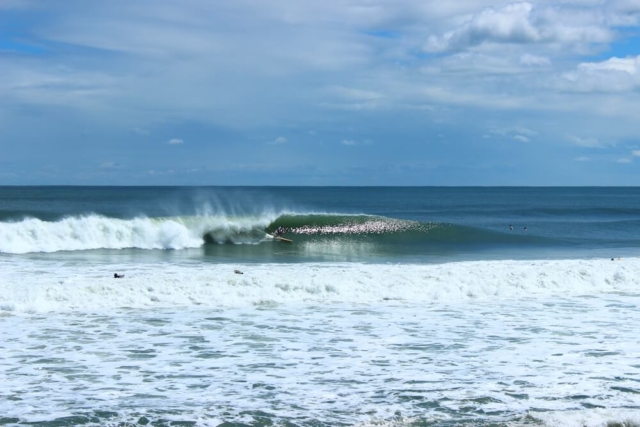 Do You Value
Your Surfing?
Do you see how your health, your fitness, and your surfing are all related?
A few months of this program will change how you approach your surfing... for the rest of your life.
For less than the price of a coffee per week, you get access to training that builds athleticism for surfing.
More confidence, better paddling, improved flexibility, and more waves!
Become Stronger, Faster & Healthier
Never again will your surfing be limited by your body. Become stronger, more flexible, more robust, and learn the techniques to improving "surfing athleticism".
Smart training, high quality nutrition, technique understanding, a mobile body, and time in the water. That's the process, and this program gives you ALL those things (minus the ocean time).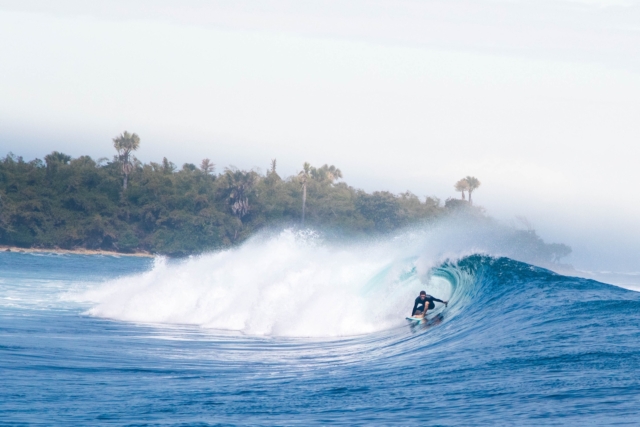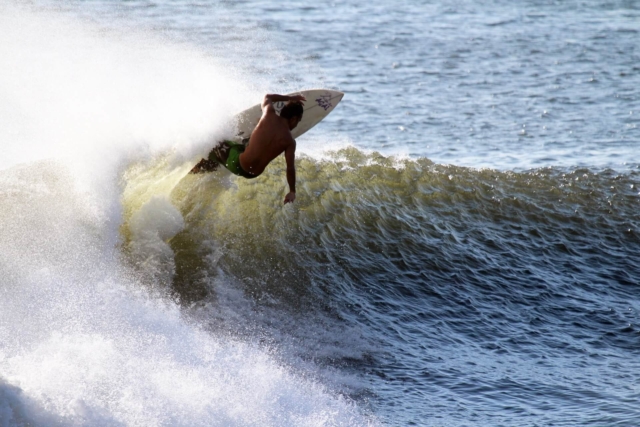 Designed For
New & Advanced Surfers
This is a program designed to teach you the tools to take control of your body, your surfing, and your health... because they're all intertwined!
Learn new stretches, flexibility techniques, workouts and even recipes to keep your body at optimal performance. Transform your body and your surfing.
Workouts, Paddle Training, Enhanced Posture, Improve Flexibility, Joint Durability, and
Surf Fitness
Access
Your Training


Wherever You Are
24/7
This is the process to become a better surfer, by building a better, stronger, & healthier body. It's all about more fun in the ocean, and longevity
in the surf.
Have a Question About
The Program?
The Knowledge, The Workouts, & The Stretch Routines Specific
for Humans that Surf
Here are some of our most common questions asked.
Can I access the training from my phone?
Yes. Any up to date smart phones will be able to log onto the site, view videos, and view the pdf images of programs. As long as you have internet connection, you can easily follow along in the gym, home, or park… wherever you're training.
What Equipment will I need to for this program?
The workouts are designed with minimal equipment, but you will need some pieces. Remember, you're an athlete, and a surfer, so you need to train dynamically and functionally. This requires a bit of equipment. At minimum, you'll want a stability ball, olympic rings or suspension trainer, a few bands of varying resistance, and some dumbbells, kettlebells, or barbells with plates. The amount of weight needed varies on your abilities, but some "weights" are needed. Consider the forces your body is producing and absorbing when surfing, especially with the lower body. You need to train your body to withstand those forces, and function optimally. If you have access to a gym, awesome. If not, no worries. A small investment in this equipment will build you a home gym that you can use for the rest of your life, and do some absolutely dynamic training.
I'm out of shape and haven't worked out in years, will OSP actually help me?
No problem. These training programs are designed to restore your ability to move athletically, help undo chronic tensions, develop functional strength, and carryover to your water time. There are both Advanced and Beginner programs each month, so no matter your starting point, there is a level perfect for you. These programs are designed to teach you to be self sufficient, so just follow the steps laid out, and enjoy the training. Move like a grom again.
Is there Core Training in the Workouts?
Core Strength" is an integral part of athletic development. You're a surfer, human, and athlete, so you need a strong and stable core. Yes, you will absolutely build a solid core, a solid foundation, but do it in a manner that relates to you being a surfer. Gone are the days of crunches. Rotational core strength, chopping patterns, back endurance, hip strength, and then getting more dynamic with speed and power development… this is the core training you'll find in the program.
Will THE workouts help your Pop Up?

When your Pop Up fails, your surfing fails. Hip mobility, core strength, lower body flexibility, these are just a few of the things that will need to be worked on to restore your pop up, and they're all found in here.
I'm having shoulder pains, will IT help?

The plight of the modern surfer! Most of us surfers over the age of 30 will have, or have had some shoulder issues. Training programs, Flexibility Routines, and Joint Health Tissue Release protocols will help to restore optimally moving joints (shoulders). The key is for you to put in the effort and be consistent. Nearly every training program has shoulder "prehab" specific exercises, as well as monthly stretching protocols addressing the areas of the body that will help you regain full shoulder function.
Can I lose weight?

How much weight do you want to lose? Are you willing to put in the effort? Positive changes in nutrition, combined with consistency, and beneficial movement is the key to weight loss. No radical purges. No starvation diets. You will lose weight on this program if you've got some gut to burn off, and put on some lean muscle. No muscle won't make you surf slow, because you'll be training for function, speed, and power. But there are no magic pills. The program contains hours of Nutritional Education, as well as state of the art training programs. Beneficial change and weight loss will come with you making adjustments where needed, sticking to the program, and shifting your eating habits if needed. That excess body fat is doing nothing good for your health or surfing.
WILL THIS PROGRAM IMPROVE MY PADDLING?
A common question, and the answer lies in nearly every single one of the monthly training programs. Better paddling is a combination of mobility, healthy joints, and mobile spine and shoulder, endurance, technique, and strength / power. These things are built in a day! Through combinations of Stretching & Flexibility videos, specific shoulder health training, and energy system development, the program will make you paddle like a grommet!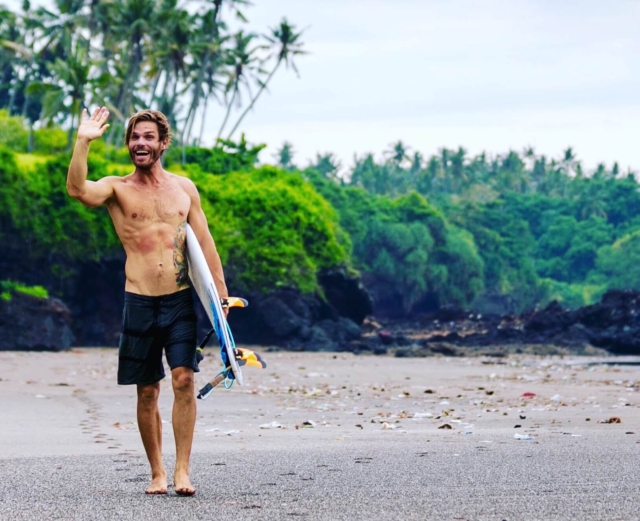 Founder of
Surf Strength Coach
My primary goal is to help surfers / athletes / humans, improve their potential. Increased ability through exercise, nutrition, and the foundations of athleticism. The field of health & fitness has got a lot of non-sense, misguided information, and claim exaggeration.
I provide surfers with relevant, efficient, and applicable information to improve themselves, and their surfing. If you know your health and your surfing are intertwined, than I can absolutely help you get to the next level, and stay in the ocean.
Do You Value
Your Surfing?
Do you see how your health, your fitness, and your surfing are all related?
A few months of this program will change how you approach your surfing... for the rest of your life.