Ocean

Sports

Academy
Learn The Tools To Take Control Of Your Body, Your Surfing, And Your Health
Master
The Art of Surfing

With A Library Of Easy-to-Learn Tips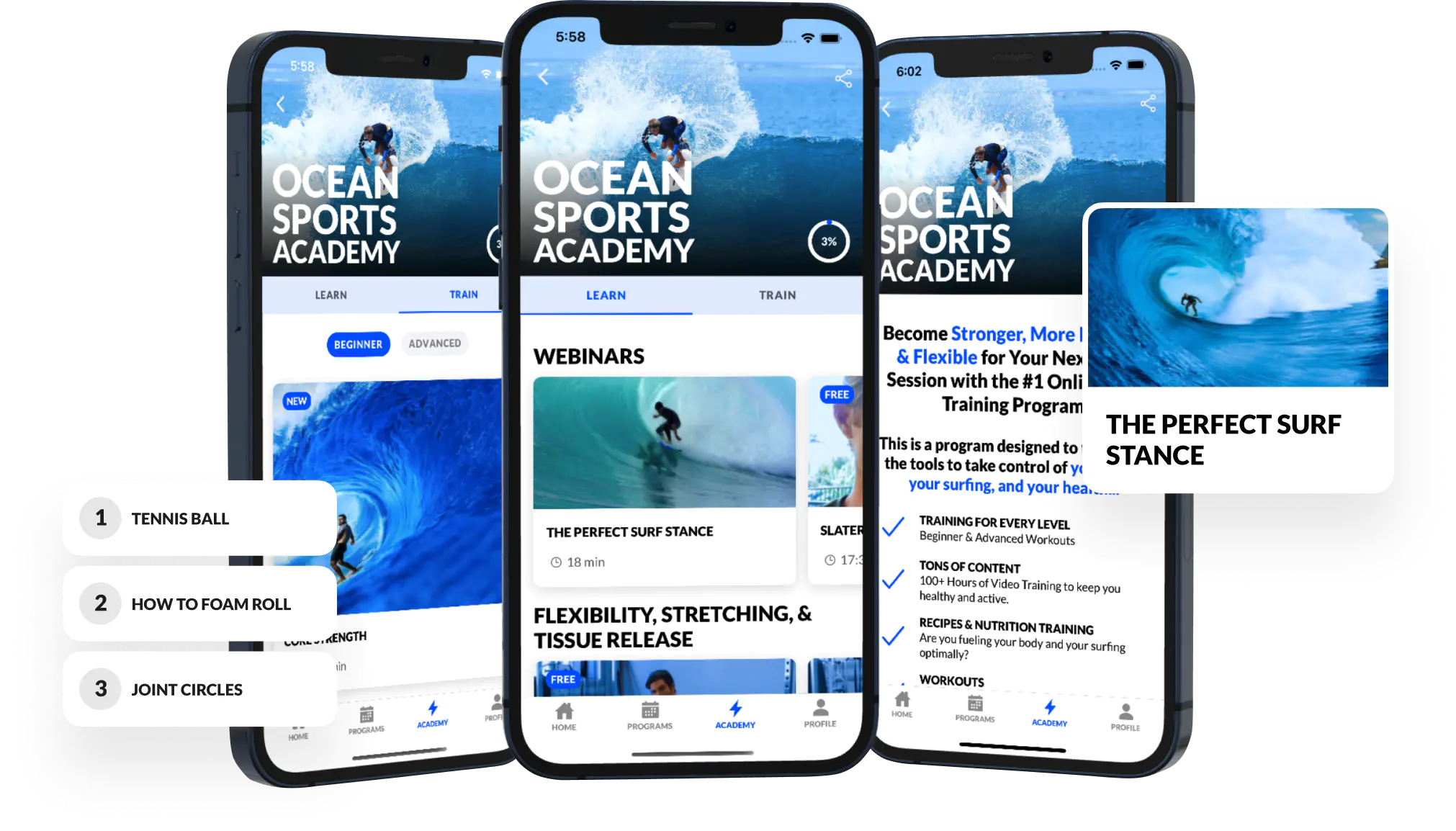 This is the Netflix of
Surf Fitness & Performance
If you're stronger, more powerful, more durable, and can move your body dynamically without fear or limitation, you can apply that ability to your surfing. Ask yourself, is your training benefiting your surfing?
Are you doing that exercise right? Are you at risk of hurting yourself? Get rid of the guesswork. An exercise is only as good as it's performed. You're a surfer, you need to train dynamically, and that requires functional movements.
100+ Hours
of Video Training to keep you healthy and active. Monthly training with up-to-date techniques. Focused exercises for each body part to improve your surfing technique.
If you're not moving well, you're not surfing well. It's simple. Improve how you move, so you can improve your surfing. Stretching, yoga, foam rollers, massage, what's it all mean?
Are you fuelling your body and your surfing optimally? Fuel Your Life. It's that simple. You know you need to eat well, so these are the steps to doing that, and eating some epic food. As age, wear, and tear sets in, you need to buffer that with nutrition.
We are constantly updating the ocean sports performance program with new training, workouts, webinars and so much more. Tune in each month to watch the new training and learn new techniques.
Workouts, Paddle Training, Enhanced Posture, Improve Flexibility, Joint Durability, and
Surf Fitness
Do You Value Your Surfing?
Do you see how your health, your fitness, and your surfing are all related?
A few months of this program will change how you approach your surfing... for the rest of your life.

For less than the price of a coffee per week, you get access to training that builds athleticism for surfing.
More confidence, better paddling, improved flexibility, and more waves!
12 MONTHS
Surf Athlete PRO
Secure payment

Hear It From
The Members...
"I'm always looking for ways to stay in shape and keep me in the water, and Cris' programming and coaching has been the best investment in my health to date. Aside from being in great shape, I've also come to view my fitness and diet in a very pragmatic and straightforward way."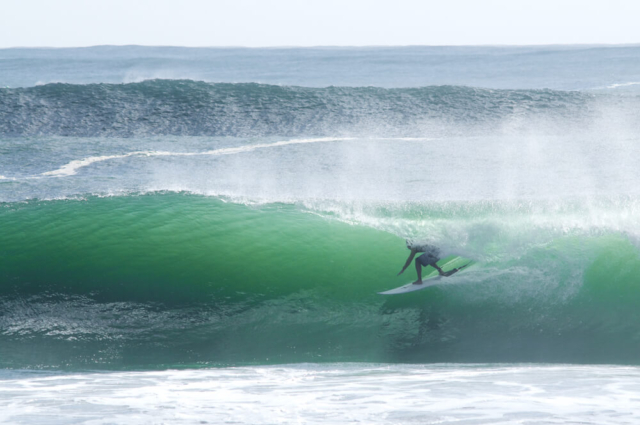 "Thanks for your workouts, I have been using the workouts for 3 months and getting great results. Just returned from 2 weeks in Indo, and had a, amazing time picking up loads of waves thanks to the workouts which have really helped me to improve my surfing."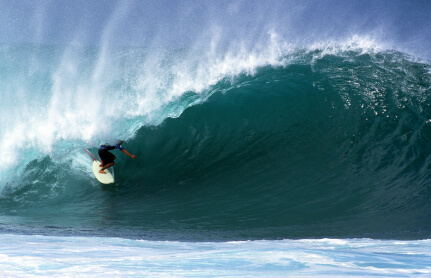 "This is an amazing program for surfers. I've been surfing for 20 years and getting more desperate to keep up with the younger guys as i am in my 40s. Before cris' program I used to think the more weights you did at the gym the quicker you became but is was the opposite. My surfing began to go backwards especially after gaining 5 kilos of solid muscle. I was more slower, stiffer and heavier on the board which meant bigger wipeouts and crappy surf sessions. After doing cris' program I became a faster more confident surfer especially on days when it was a bit bigger. If you want a program that improves your wave count , prevents you from injury and confidence in big swell this is the one. Cheers cris for improving my life and surfing gregory from goldie."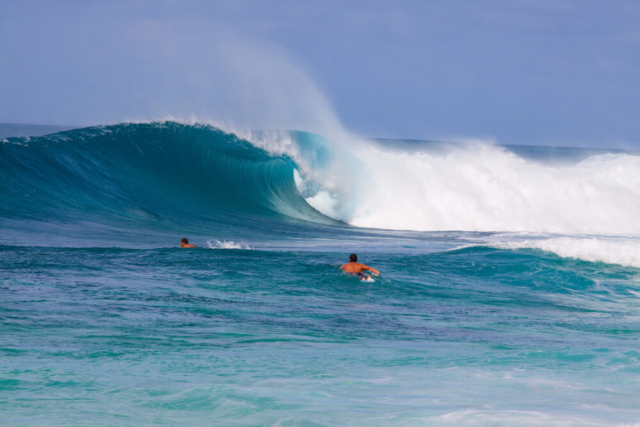 Anyway, your program works! I always considered myself to be in decent shape but these programs humbled me. I now feel in more all-around shape. In the water, I haven't had the issues like I did previously. Because I am stronger and have more endurance physically, I only think about my surfing. It's nice to know that I have a proven routine to be better in the water. I used my shortboard a couple of times and had a great time! I'm not struggling to continue my sessions. I'm having fun in the water. Again, it's very reassuring to have these programs at my disposal. I'm very happy that I reached out to you and thankful for your time. As you can see, I can't say enough about it.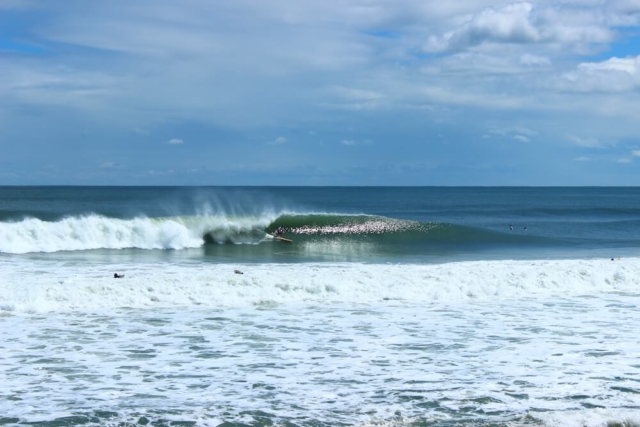 This is the process to become a better surfer, by building a better, stronger, & healthier body. It's all about more fun in the ocean, and longevity in the surf.
Become Stronger, Faster & Healthier
Never again will your surfing be limited by your body. Become stronger, more flexible, more robust, and learn the techniques to improving "surfing athleticism".
Smart training, high quality nutrition, technique understanding, a mobile body, and time in the water. That's the process, and this program gives you ALL those things (minus the ocean time).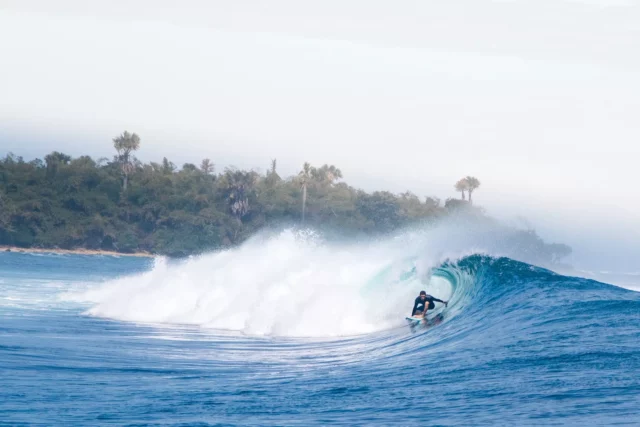 Designed For
New & Advanced Surfers
This is a program designed to teach you the tools to take control of your body, your surfing, and your health... because they're all intertwined!
Learn new stretches, flexibility techniques, workouts and even recipes to keep your body at optimal performance. Transform your body and your surfing.
Open your phone,
pick a workout,
and train knowing it directly

benefits your surfing.
Get Immediate Access to an Entire Library of Surf Training Workouts and Stretch Routines...
Designed Specifically for Surfers
Have a Question About
The Program?
The Knowledge, The Workouts, & The Stretch Routines Specific
for Humans that Surf
Here are some of our most common questions asked.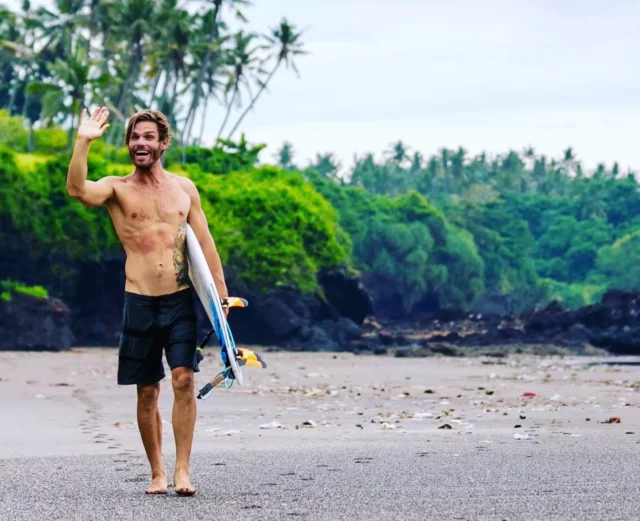 Founder of
Surf Strength Coach
My primary goal is to help surfers / athletes / humans, improve their potential. Increased ability through exercise, nutrition, and the foundations of athleticism. The field of health & fitness has got a lot of non-sense, misguided information, and claim exaggeration.
I provide surfers with relevant, efficient, and applicable information to improve themselves, and their surfing. If you know your health and your surfing are intertwined, than I can absolutely help you get to the next level, and stay in the ocean.
Do You Value Your Surfing?
Do you see how your health, your fitness, and your surfing are all related?
A few months of this program will change how you approach your surfing... for the rest of your life.

The Most Comprehensive Surfing Training Programs Ever Created
As soon as you get the programs you'll realise how tremendous of a resource this truly is, and how you won't need any other surf training programs. You can, and will, refer back to these programs for years to come. As long as you're surfing you will be using these programs, I guarantee it.

This will change how you train and how you move your body. Ultimately it will help you with your surfing.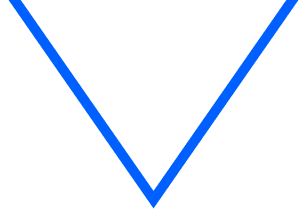 These are the tools that guide your workouts, track your progress, and

remove the guesswork from your workouts.

Have confidence knowing you are doing the best possible workout..
100% Satisfaction Guaranteed

or Your Money Back in 7 days

These programs are amazing and deliver results. Yet those results rely on YOU putting in the effort, dedication, and consistency.
We have absolute confidence in our programs, our app, and our products, as we stand behind the countless customer results, and our time tested methods.
Our Surf Athlete Academy subscription comes with a 7 Day Refund Guarantee, no questions asked, and at any time you can cancel, or refund your money (minus a small card merchant processing fee). We are more than happy and completely willing to stand behind our guarantee and our programs, we simply leave it in your hands to apply the effort. What can your fitness and surfing become!?
Share your thoughts!
Let us know what you think...
50% OFF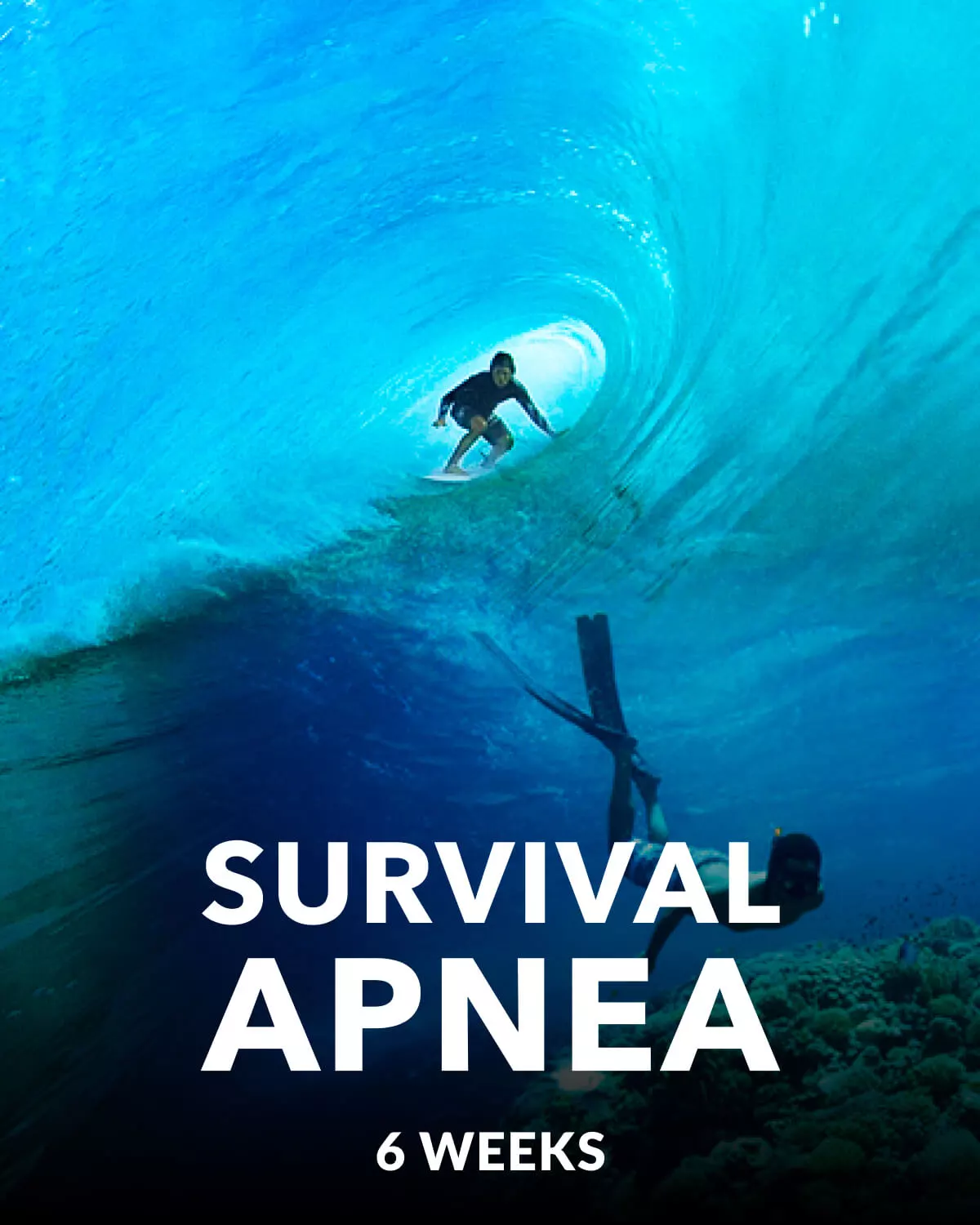 Survival Apnea
Breath Work for Surfers. Be Prepared. Be Confident. Be Safe
Be confident in the surf

Improve breathing and breath holding skills

Increase your mental & physical capacities
Rated 5.00 out of 5 based on

customer ratings
1

review
50% OFF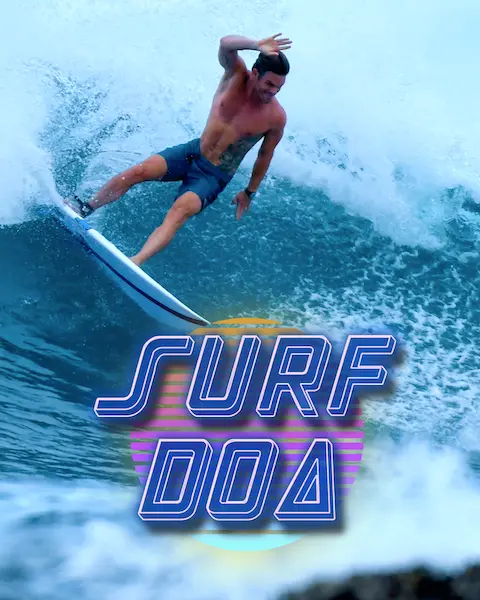 Surf Doa
Whether you're looking for increased performance, longevity for decades of surfing, or eliminating nagging pains, Surf-Doa gives you the solution.
Strengthen Your Spine

Combat spine injury & pain

Train for Longevity & Durability
Rated 5.00 out of 5 based on

customer ratings
5

reviews
50% OFF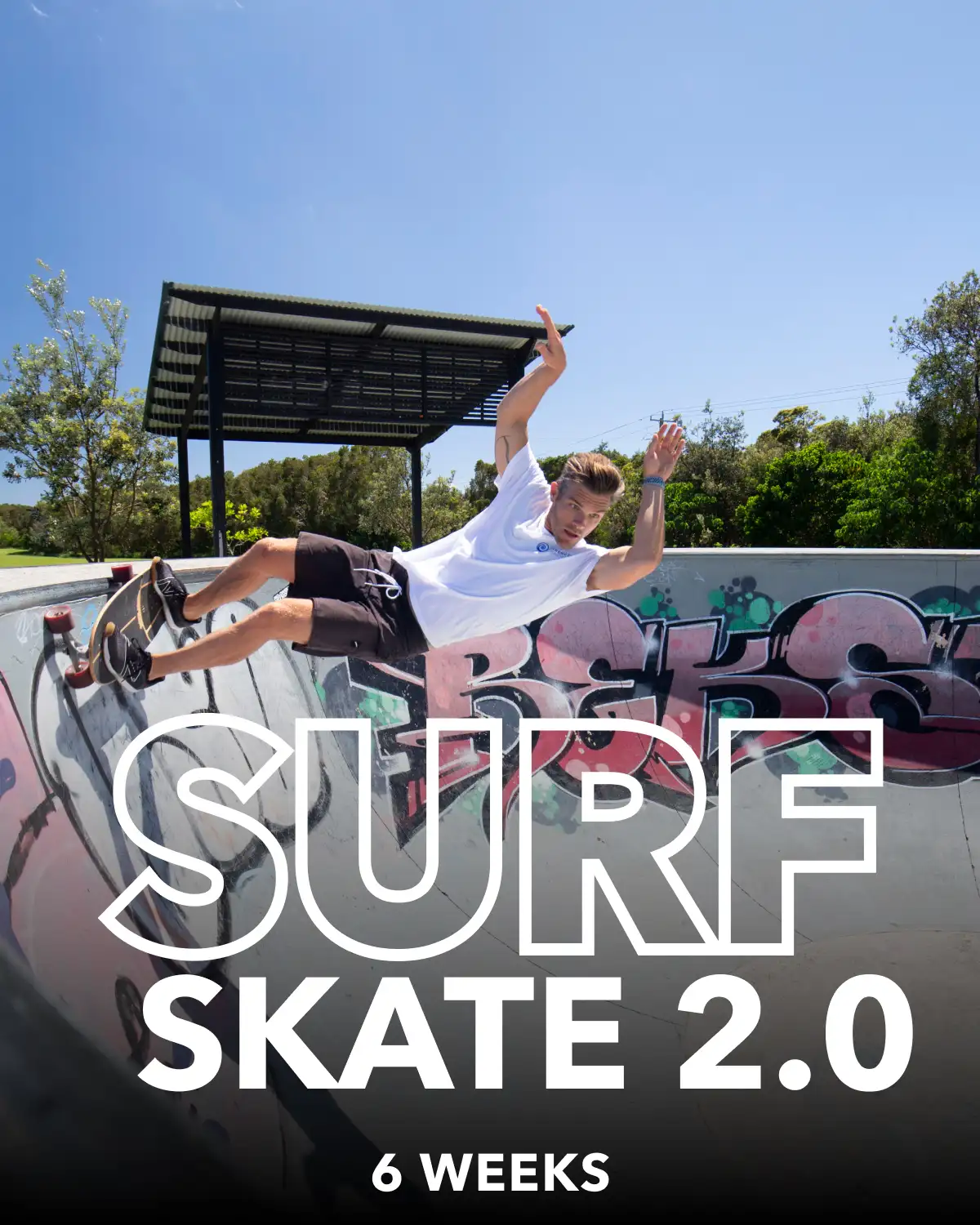 Surf Skate
Learn proper technique and develop body and mind co-ordination to get your board exactly where you want it to be.
Learn To Turn Stylishly, With Ease And Power.

Quickly Improve Your Surfing & Break Your Bad Habits

Gain Muscle Memory
Rated 5.00 out of 5 based on

customer ratings
109

reviews
50% OFF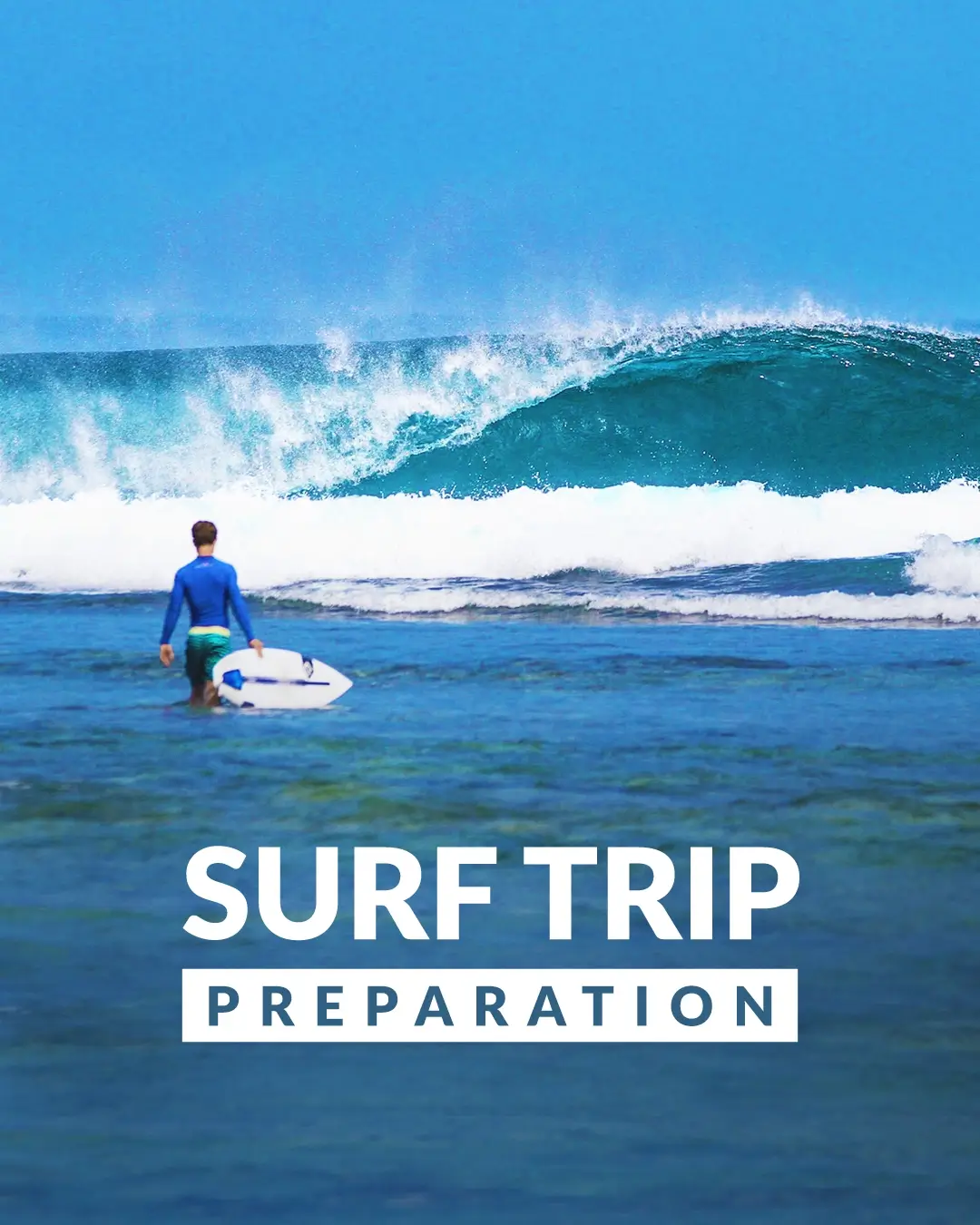 Surf Trip Preparation
50% OFF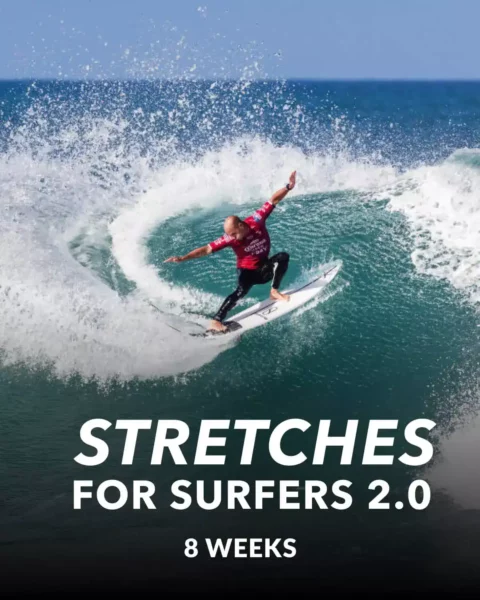 Stretches For Surfers 2.0
Get More Flow In Your Surfing, Eliminate Pain, Prevent Injury, and Move Better in the Water.
Learn How To Improve & Restore Dynamic Flexibility…

Move Better in the Water. Build Endurance, Core Strength, Shoulder Health

Prevent Injuries, Eliminate Pains, Aches, &Stiffness
Rated 5.00 out of 5 based on

customer ratings
31

reviews
65% OFF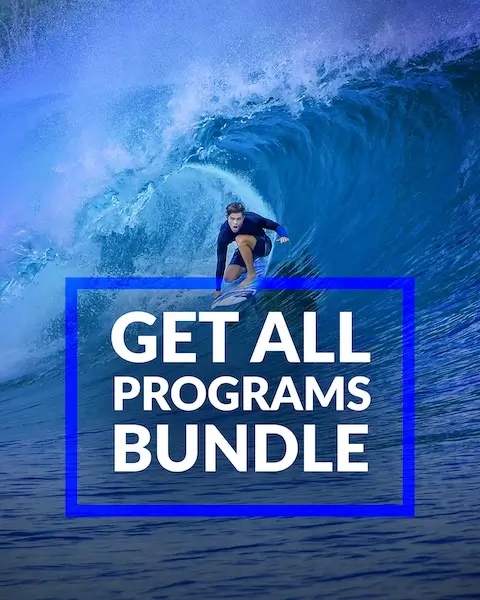 Get All Programs
The Ultimate Surf Progression Bundle: Train Smart, Enhance Performance, Surf Forever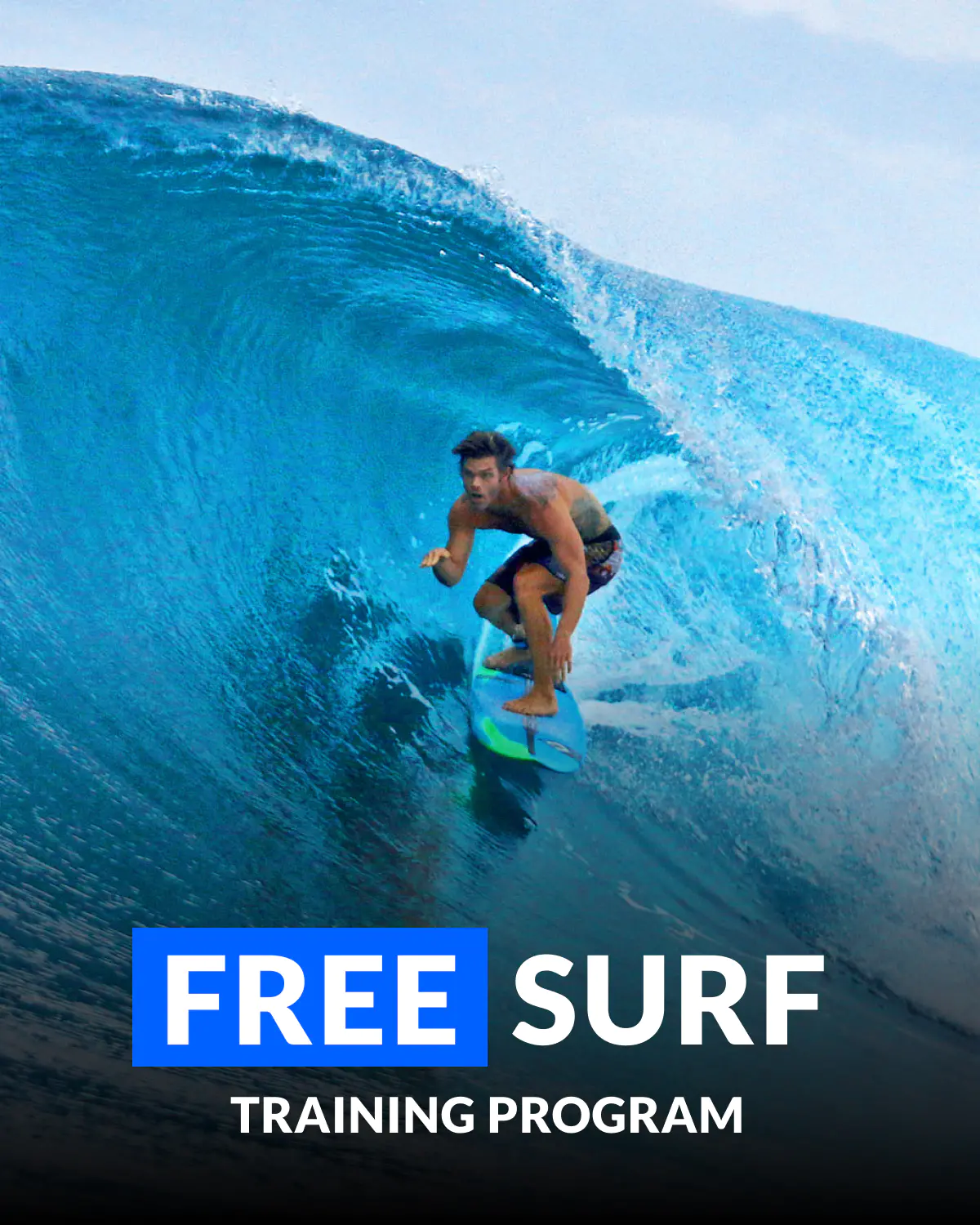 Free Surf Training Program
Become Stronger, More Durable & Flexible for Your Next Surf Session with the #1 Online Surf Training Program
Improve core strength, flexibility, and surfing athleticism.

Surf Fluidly, Powerfully, and Durably. Move Well & Surf Better

Improve the Way Your Body Moves.
Rated 5.00 out of 5 based on

customer ratings
57

reviews
72% OFF
Surf Athlete PRO
Take Your Surfing And Fitness To The Next Level
The Perfect Pop Up Program

Surf Athlete Training Program

Bodyweight Surf Athlete

Stretches for Surfers 2.0

Ocean Sports Academy

Endless Paddling Endurance
50% OFF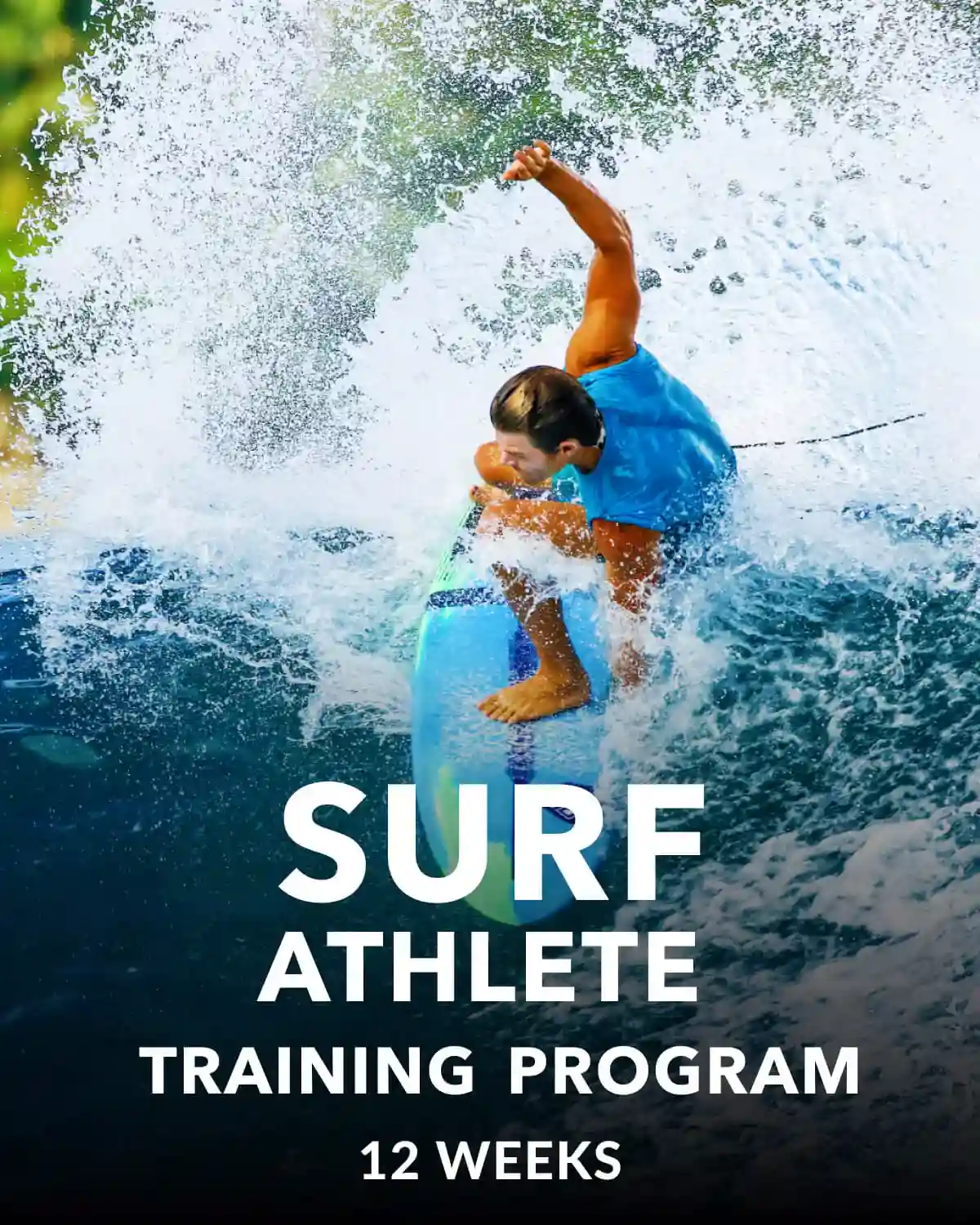 Surf Athlete Training Program
Radically increase Your Wave Count. Because Running Out Of Fuel When It's Firing Sucks
Train your body to move and perform like a surfer

Create fluid movement, enhanced endurance, and quick power

Scheduled day to day routines for breath work, surf fitness, and flexibility.
Rated 5.00 out of 5 based on

customer ratings
371

reviews
50% OFF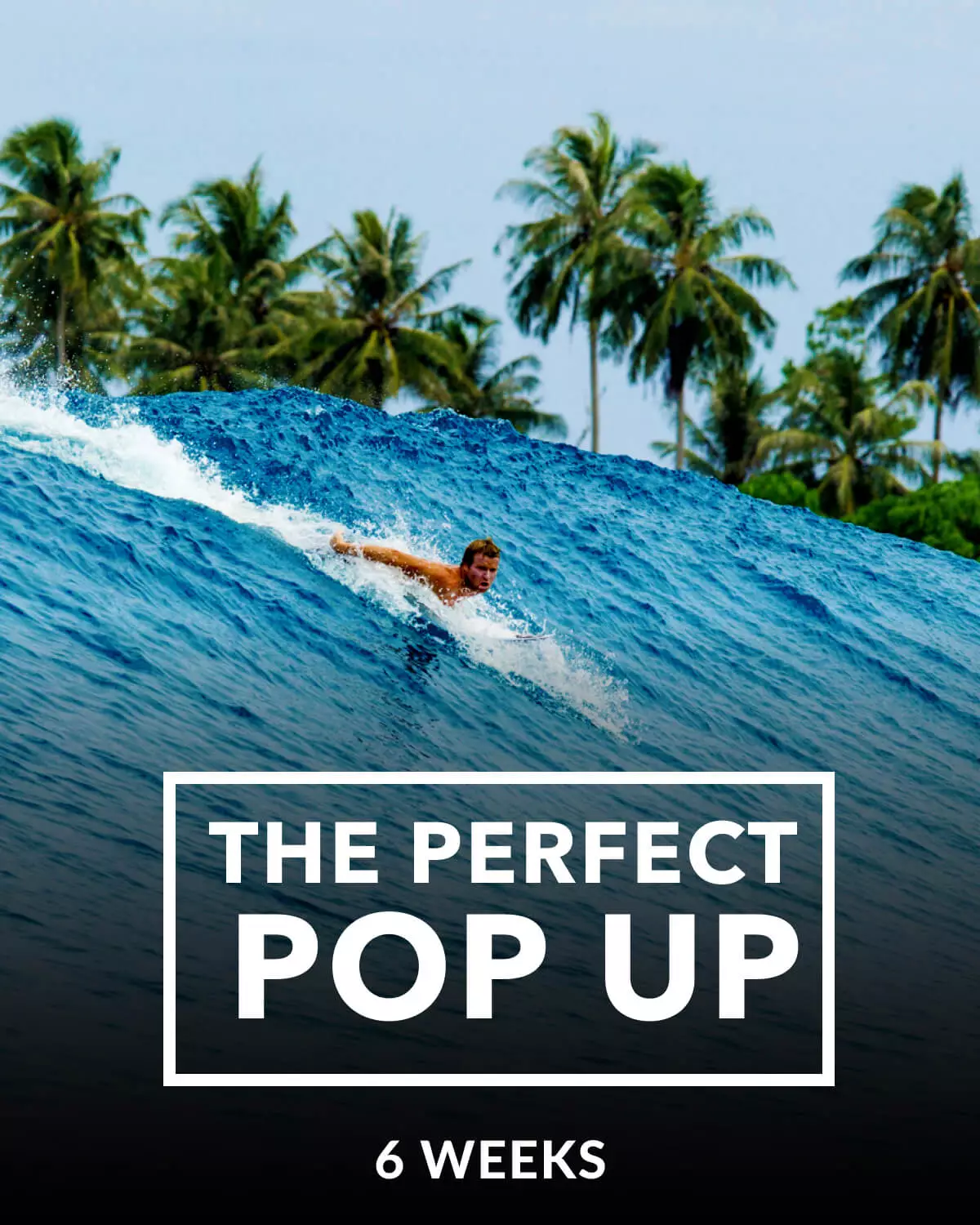 The Perfect Pop Up Program
Use These Proven Strategies To Perfect Your Pop Up And Never Blow Another Takeoff Again
Identify your limitations, and how to fix them for good.

Workouts that will improve your flexibility and strength for perfect Pop-Ups

Details on the fundamental techniques of a pop up.
Rated 5.00 out of 5 based on

customer ratings
251

reviews
50% OFF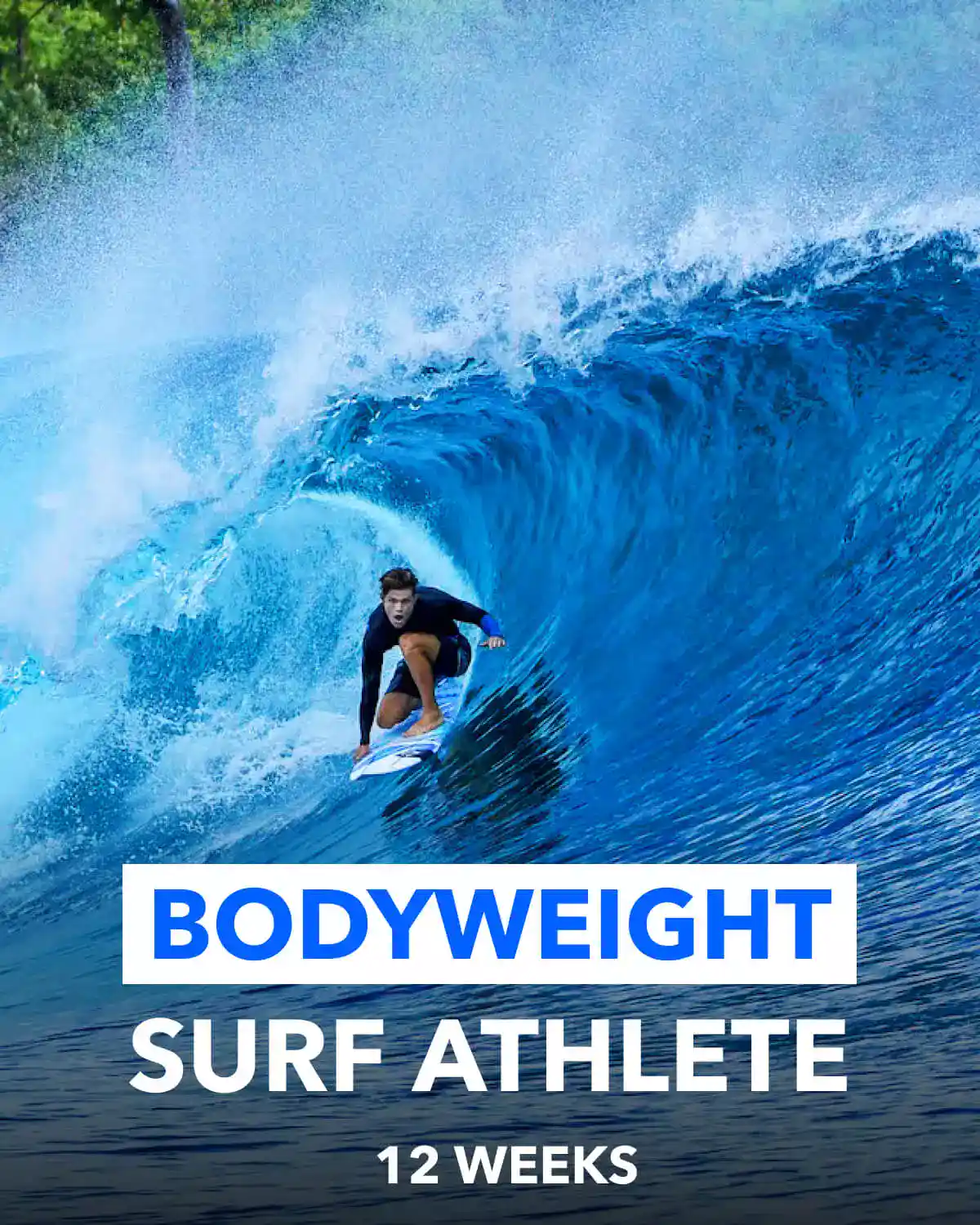 Bodyweight Surf Athlete
Follow-along Workouts So you Never have to Go To The Gym
Feel confident in your fitness, and train for longevity

Restore Your Health & Fitness

Quick Workouts with No Equipment Needed, Laid out Day by Day
Rated 5.00 out of 5 based on

customer ratings
62

reviews
50% OFF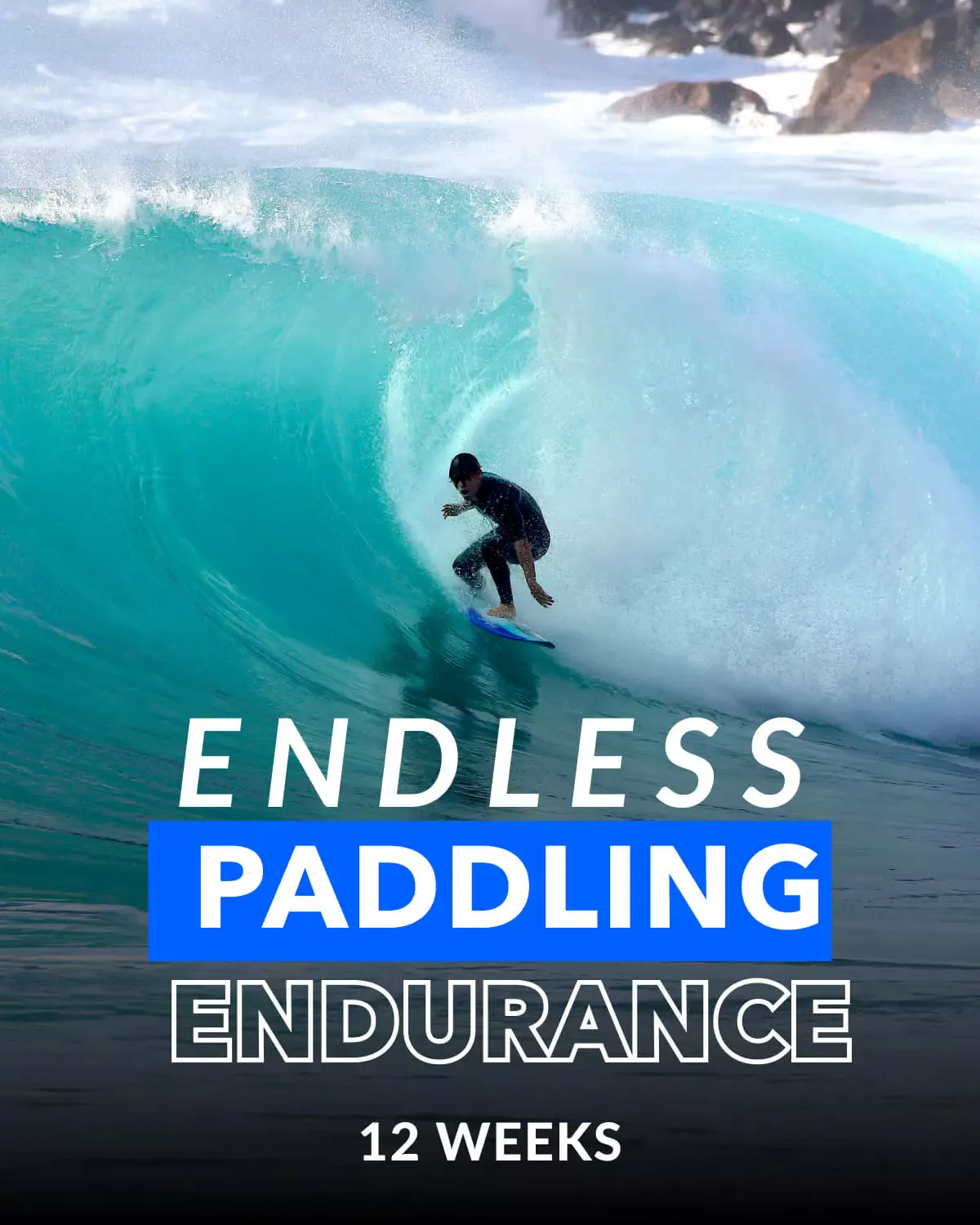 Endless Paddling Endurance
Say Goodbye To Weak-ass Noodle Arms And Say Hello To Shoulders that Never Give Up
Become A Paddle-monster

Shoulder Health Mobility Circuits

Paddling Muscles Endurance Routines
Rated 5.00 out of 5 based on

customer ratings
11

reviews