You pay to play; that's the importance of surf session recovery.
It's all inputs and outputs. The yin yang of life.
This rings true with exceptional loudness and clarity as the years continue to pass by and a life well lived accumulates its injuries and aches.
I speak about this often with clients that I work within a one-on-one setting. My hope is to give them the understanding that as life goes on, as we become perhaps more aware of our capacities, and we develop clarity with what makes us happy.  With this aged wisdom, we often have to be more "choosey" with how and where we throw athletic efforts.
For me, I throw it towards surfing.
I don't have an interest in a heavy bench press any longer.
If never run a marathon, I couldn't care less.
I don't particularly want to break a collarbone or dislocate a shoulder with offroad mountain biking.
What I want to do is get barreled. I want to paddle for a 3-hour session and feel good for the majority of the session. I want to charge bigger surf. And I want to keep doing this for years to come.
This takes effort. This requires maintenance of your body. This demands that you understand the implicit association of your HEALTH and it comprising the underlying foundation of your ability to surf.

When I say health, I mean your overall physical capacity and ability to interact with life. Your joints, cognitive abilities, nutrition, breathing. Your interaction with movement. And your mental and emotional health. HEALTH is a composite of multiple variables and the numerous systems that make your body function.
HOW TO SURF FOREVER – HEALTH IS YOUR SURFING 
Since you now have that understanding, let's dive into Recovery.
The aspect of looking after your body. Helping it to function optimally. Making sure you can move well, and pain-free. Of nourishing your body, rather than always depleting it.
What follows are various aspects of Recovery that I use, have my clients use, and believe you should use or at least be familiar with.
POST SURF SESSION RECOVERY METHODS
It all comes down to balance, and unfortunately, most people aren't balanced.
Modern life has driven us to expect, demand, and force output at all times. Do more, train harder, work more, sleep less, no pain no gain, go hard or go home…..
If you take a look at the average American, I think the overarching premises of what constitutes and supports health aren't working.
The David Goggins approach doesn't work for most people.  I love his mental fortitude, but his physical approach would decimate most average individuals.
I could rant on this for essays worth of content, but I'll try to simplify this into a paragraph.
In youth, you can generally go hard and suffer minimal consequences. Hormonal profiles are on your side. You don't have decades' worth of injuries or surgeries. 30 years of poor nutrition haven't yet wreaked havoc on your digestive system, therefore offsetting all other systems. You're still more like a big old diesel truck, powering through life with youthful naivete. Epic, it's fun! I did all of those things, and now I've had to learn my lesson in my 30's.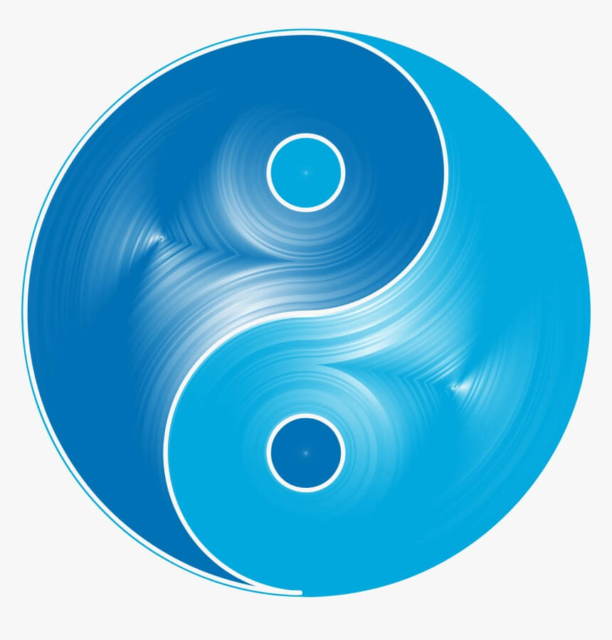 The key to longevity and feeling good is BALANCE.
Understanding energetic output, and making sure we have more energetic input. If I want to train and surf hard, I need to sleep well and eat well. If I want to surf for 3 hours, I'm going to need to do some recovery work when I get home, because I have a laundry list of injuries that if neglected will give me painful grief. I am required to become an active participant in my health and realize that health isn't just a 30 minute HITT class two times per week.
Health is looking after your nutrition and feeding yourself appropriately.
What a revelation! Health is aiming to nourish the body through movement, breath, and thoughts. It is is having awareness about one's self, and attempting to moderate our stressors and make optimal choices in our path through life.
Health is an attempt to support our physiology, as well as mental & emotional states.
Balance the stressors of life. Train today, rest tomorrow. That premise can be applied to any aspect of life.
Surf hard this morning, then eat good food, do some gentle stretching, and some mellow tissue work.
Recovery work is a giant toolbox. The specific tools are up to you. It could be saunas, cold baths, sitting in the sun, eating good food, CBD oil, curcumin, magnesium baths, Theragun, tennis ball tissue work, listening to music…… The list is potentially endless. Do things that support health, support physiology, and help to downshift the CNS (central nervous system) to a more parasympathetic chilled out state.
Here are some physically oriented Recovery methods that I personally employ.
These all pull from the BODYWEIGHT SURF ATHLETE PROGRAM. It's an epic all-encompassing program, you really should check it out. It will change your approach to health, fitness, training, and how you actively support your surfing.
SURF SESSION RECOVERY: TISSUE WORK
I'm not going to dive into the physiology here of what's happening at a tissue level, or how you're really just modulating the CNS and altering brain-induced tone within muscle tissue. Big word jargon….
It feels good, and it will help you feel good in the surf.
These are a few areas I go after often, and have my clients do the same.
LOW BACK LOVE
LOOSE & FLUID HIPS – LATERAL HIP TISSUE
SHOULDER LOVE – LAT & TRICEPS
Tissue work like this should be used as needed. Anyone who surfs should know how to roll around on a tennis ball and release the neck and shoulders after heavy surfing. There should be the simple awareness of releasing the lateral hip tissue in an effort to decompress the femoral head in the acetabulum (hip socket) to promote increased range of motion. Specifics like this could be stated for the majority of the body.
You have a body, and part of that responsibility of ownership is knowing how to easily and effectively release some tissue with a tennis ball.
POST SURF RECOVERY: STRETCHING FOR SURFERS
Stretching, the methods, the details, and the physiologic effects is a volume of work. That's not going to be what this is, as the details are still argued, debated, studied, and you don't need all those details.
What you do need to know is that movement is a good thing.
Movement is your ability to… well, move. Deep thoughts there!
I'm not striving to detail specifics for tissues or joints, but I want to stress the point that it would be relevant for you to be familiar with a few stretches that feel good for YOUR body.
What follows are more along the lines of "movements" and "mobilizations". What this implies is that these positions incorporate movement of joints through a range of motion. While you may not be specifically trying to lengthen tissue, you are looking to move that tissue.
Ultimately, it's up to you to determine what feels good and works for your body. My only hope is to teach you some movements that are physiologically effective, and that have had promising results with my clients.
If movement like this, recovery work, and tissue work is something you're vested in learning and applying, I would heavily recommend you check out the Bodyweight Surf Athlete Program.
SEGMENTAL CAT COW – SPINE LOVE
HIPS THAT ROTATE
ONE OF MY FAVORITE STRETCHES – ROLLING ON THE FLOOR
ANOTHER FAVORITE – THE BRETTZEL PRETZEL
CHILDS POSE – YOU KNEW THIS WOULD MAKE THE LIST, BUT LET'S GET THE LAT INVOLVED
MASSAGE GUNS – THEY FEEL SO GOOD – POST SURF RECOVERY
Turn it on, and get to work.
The only downsides are: 1) you can't and shouldn't use it on your neck, 2) you can't do your own back, which really is where most surfers want some treatment.
Convince your partner for a 5 minute swap of Theragun muscle love.
Here's further insight into using a massage gun, and some tennis ball love for the shoulders that may have just paddled for a few hours.
THERACANE – SHOW THE NECK SOME LOVE IN THAT POST SURF RECOVERY SESH
It may look like a sex toy, it's not quite. But it could still be your best friend on a surf trip.
Outside of getting a skilled manual therapist's hands on your neck, this is the next best thing.
I get into a few specific details in this video, but the full process is in the Bodyweight Surf Athlete program and the Ocean Sports Academy programs.
The key lies in being aware and familiar with a couple bits of anatomy, and from there you can accurately self-treat the posterior cervical spine tissue… the back of the neck!
View this post on Instagram
WHAT ABOUT SUPPLEMENTS FOR ENERGY OR SURF SESSION RECOVERY?
This would become an exhaustive list and process in futility for me. As I've gotten older and come out of the wormhole that is nutrition, I've largely taken it back to the basics of what works.
The first port of call for Recovery is Hydration.  Drink high-quality clean water.  I recommend to all of my clients to invest in a quality water filter for their home and drink adequate volumes of water for your bodyweight and energy output.  Simple…. drink water.
Along with hydration come the basics of Electrolyte replenishment.
Sodium, Potassium, and Magnesium are the big ones.  Good quality salt, a pinch or more in a liter of water after a heavy surf can be a beneficial thing to consider.  The addition of potassium via some brand of salt substitute, like a Morton's No-salt which is essentially a Potassium Chloride can be added to water as well.
Ideally, potassium is being consumed via whole foods, with fruit being generally a good source of potassium, with various fruits having differing amounts of potassium per serving.   Most people that I do nutritional consultations with are dramatically low in potassium intake, so this is something that can easily be measured and accounted for.  Magnesium, you very likely need more of it, and this electrolyte is involved in numerous and critical biological functions. Talk with your supervising health practitioners about getting adequate Mg intake from whole foods and consider supplementation.
As for Nutrition…
I'm not even going to go there.  It's a vast black hole of information and dogmatic confusion.  Eat REAL FOODS, and figure out which macronutrient ratios work for your body.
On to supplementation.  What I'm going to do is spitball off the top of my head things I've found to be helpful in maintaining my energy levels, recovery, and simply feeling good in the water.
Magnesium Bisglycinate, CBD, arnica flora gel, curcumin, NAD+, B-complex, MCT oil, caffeine, Essential Amino Acids, Creatine, Collagen Powder, Beet Root Powder… and that's what immediately comes to mind.
If you've got some specific supplement protocols that you've found to be helpful, please comment below.
In closing, just look after yourself!
A bit of self-care can make a tremendous difference when we're talking about decades.
Massage ball to a hip for one day, not so much change. Massage ball to a hip consistently over time could possibly do some great things. That mindset can be applied to everything I've mentioned in this post.
Consistency is the name of the game here. Consistently applied positive inputs to your body and the understanding that you're asking a lot of your body in terms of surfing and surfing for decades to come.
I hope this helps and gives you a few tools to add to your toolbox of health, longevity, and surfing.