STUPID EASY Crock Pot Chicken, AND DAMN GOOD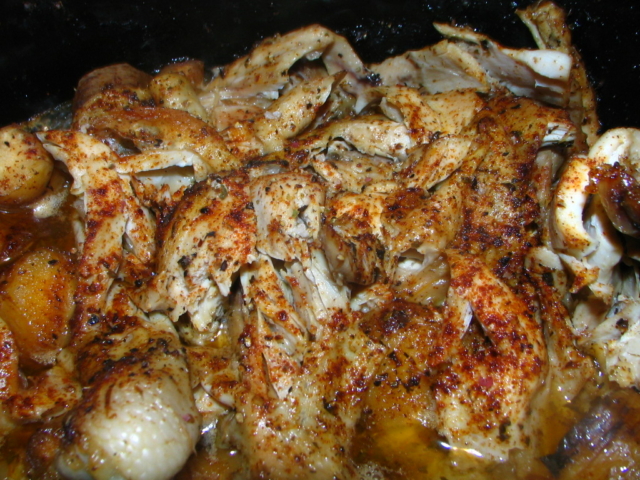 Overall performance and health starts with the food you are putting into your body. I can't stress this enough. Your nutrition lays the foundation for your health, vitality, and well-being.
Despite genetics, the things you are putting into your mouth are the basis for creation and repair of every cell in your body, so put some good food in your mouth.
Get a Crock Pot. Seriously, these things are so damn great at making some bad-ass food with minimal time and effort, there is no reason for you not to make some high quality food…. boost your nutrition!
Ingredients:
Chicken thighs/breasts
parsnips (you could also use potato, squash, sweet potato, etc., or don't even put a starch in there if you don't want it)
large onion, cut into chunks
garlic cloves, salt, ground pepper, cayenne, oregano (use whatever spices you want or prefer)
Simple as this: Cut up the onion and parsnips (or whatever other starch you want) and throw those into the bottom of the crock pot along with some garlic cloves (as many as you want!). Throw some salt and pepper on top of that base of veggies/starch.
Place the chicken on top of that base, and then season that chicken with whatever spices you are into…. I used cayenne, salt, pepper, couple of extra garlic cloves, oregano, and some cumin.
Pour about 1/4 to 1/3 cup of water into the crock pot, and turn that pot onto high. Cook for about 3-4 hours. At about the 3hour mark, shred up the chicken with some forks, and let it cook a bit longer. That's it! Eat some damn good food!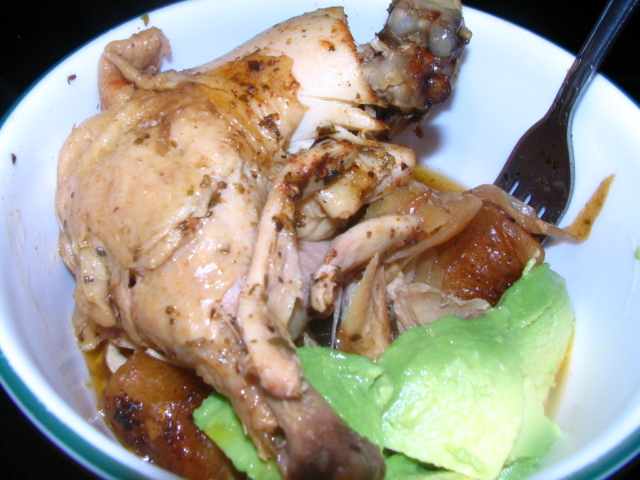 Protein, carbs, and fat (avocado)…… easy, cheap, and delicious. Get in the kitchen, cook some good food, eat, and surf!
-Cris Mills