Why Are Surf Paddling and Your Triceps Important?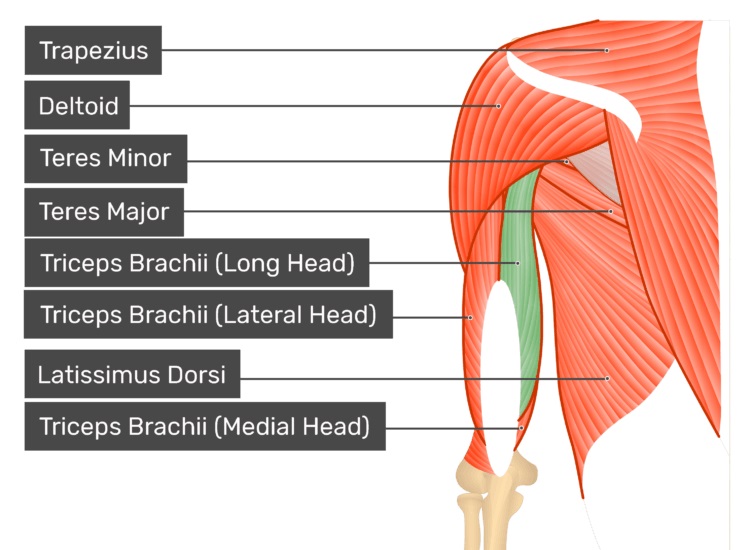 You've got a muscle running down the back of the arm, that plays a vital role in strong surf paddling while you're out in the lineup. It's called your triceps.
You've probably felt this muscle burning like hell after a heavy paddle out. Along with your "lat" muscle, it helps you to forcefully push/pull your arm through the water, and keeps the elbow in extension to forcefully drive your forearm through the water.
Coupled with your shoulder and core muscles, your triceps is an essential muscle for strong and pain free paddling in the surf. If your triceps muscles aren't functionally performing, then you CAN'T paddle as well as you could be. 
In all reality, if you're a surfer with any intention to stay in the water as long as possible, and perform some body maintenance and injury prevention, learn how to work on this muscle…. watch this video, and finish reading this post.
2 Ways To Massage / Release Your Triceps & How To Stretch It
WHY YOU NEED TO RELEASE / TREAT THIS MUSCLE
It's also a muscle that is really prone to tenderness and stiffness. It gets HEAVILY used during your surf sessions, and you've probably felt that "lactic acid burn" on the back of your arms.
Any quality training to enhance your surf paddling should also include some release work and muscle love to this overworked bit of tissue. Once too much of that "stiffness" creeps in, and knots begin forming in your triceps muscle bellies, some problems could easily follow.
So give your triceps some muscle love with one of the methods I show in the video. Because of how and where your triceps connects to your elbow joint, and in your shoulder joint, it can create a lot of potential pain in those areas.
Not only can it contribute to some creaky painful joints, but if this muscle isn't contracting and relaxing properly due to knots or adhesions, you absolutely ARE NOT PADDLING AS POWERFULLY OR AS LONG AS YOU COULD.
OOOHHHHHHHH… A Fancy Triceps Stretch and Some Tissue Work
Just like any tissue in your body, you've got to keep the triceps muscle tissue healthy so it can function properly. Smooth out knots and bunched up tissue, re-establish muscle length with some stretching. And boom….. stronger surf paddling, and probably a lot less pain if you've currently got some. The stretch in the video above is a damn good one, so use it man!!!.
FOR A FULL PROGRAM, STRETCHING, FLEXIBILITY, TISSUE RELEASE, AND HOW TO QUICKLY PROGRESS… CHECK OUT MY FULL PROGRAM: STRETCHES FOR SURFERS
So now that you've released the triceps muscle tissue, and smoothed out the knots, it's time to strengthen this muscle so it can do its job on your next heavy paddle out.
Here's a few links to some past articles on surf paddling training… Read These and Get Some Excellent Exercise Ideas
Surf Paddling Endurance Training.. and a BadAss Chest Stretch
Paddling Circuit Workout – 4 Moves So You Paddle Longer
Surfing Shoulder Pre-hab Move… The Facepull
Leave me some comments below and let me know what you think, if you've tried these, or if you've got some other ideas.