CLEAN FRIDGE, CLEAN EATING
If you've got junk-food in the house, it will get eaten eventually. I can have a carton of ice cream in the freezer for about a day… it won't last any longer because I will absolutely inhale it. If you want to eat clean, lose weight, improve your energy levels in the surf, or heal from injuries or ongoing health problems, stock up your kitchen with good food. If you've got crap in the kitchen, you're gonna eat crap. And surfers especially need to eat clean.
Here's What I picked up at the local market this last weekend
The following list are the staples of my kitchen. Things vary from week to week depending what's on sale or in season, but these are the basics.
FRIDGE:
Protein: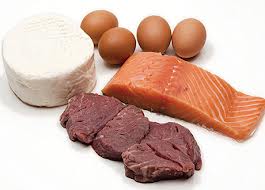 Dozen Free-Range Eggs
Grass Fed Beef Mince
Organic Sausage (variety of flavors)
Nitrate Free Organic Lunch Meat
Organic Free-Range Chicken Thighs or Drumsticks (these cuts are cheaper)
Fruits/Veggies: Buy Whatever is In Season and Local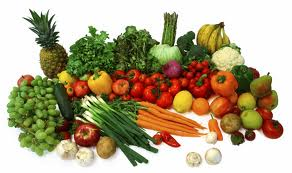 Onions
Silverbeet/Chard/Spinach
Zucchini
Bell Pepper / Capsicum
Aparagus
Eggplant
Tomatoes
Carrots
Parsley or Cilantro
Organic Apples
Oranges
Lemons/Limes
Pineapple
Berries (whatever is in season)
Papaya
Other Stuff: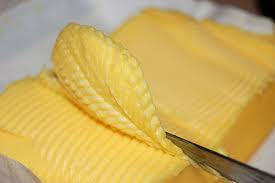 Homemade Sauerkraut
Nut Butter (peanut, almond, cashew)
Activated Nuts (soaked and dried)
RAW Milk or RAW Cream
Whole Milk Organic Yogurt
RAW Cheese – I like Parmesean
Organic Butter
Ghee
Condiments: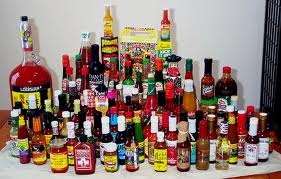 Hot Sauces: a whole shelf of them (Cholula and Sriracha are absolutely necessary)
Dijon Mustard
Apple Cider Vinegar
Balsamic Vinegar
Black Olives
Capers
Salsa
Tamari Sauce
Horseradish
Tahini
Curry Paste
FREEZER:
Protein: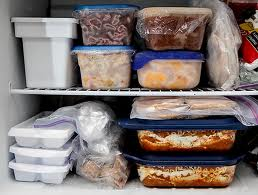 Whole Organic Chicken (great in a crockpot)
Grass Fed Beef (whatever is on sale at the markets, buy extra and freeze it)
Bones (for bone broths)
Leftovers from earlier Crock Pot's / Slow Cooker Dinners
Big Cuts of Meat (whatever is on sale at the butcher and good for a crockpot /slowcooker)
Fruit:
Berries (smoothies or yogurt topping)
Bananas (smoothies or yogurt topping)
Vegetables:
Whatever is on sale!!! Stock Up!
 CUPBOARDS: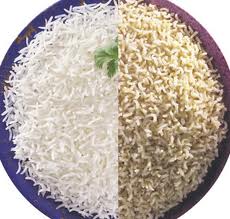 Canned Tomatoes/ Tomato Paste
Canned Garbanzo Beans
1 Canned Coconut Milk
Rice Noodles (for curry)
1Bag White Rice
A Bag Brown Rice
1Bag of Buckwheat
Shredded Coconut
Bag of Raw Nuts (cashews, brazil nuts, almonds, etc.)
Canned Salmon
Potatoes/Sweet Potatoes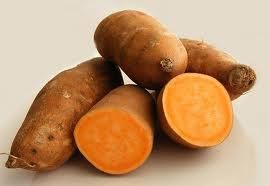 Garlic Cloves
Coconut Oil
Olive Oil
Honey
Molasses
Green Tea
Chai Tea
Peppermint Tea
Good Organic Coffee
SPICES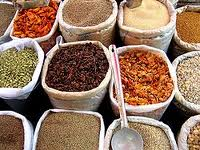 Celtic Sea Salt
Pepper
Turmeric
Coriander
Cumin
Garam Masala
Paprika
Cayenne Pepper
Curry Powder
Chili Flakes
Cinnamon
Ginger
Nutmeg
There ya' go. My usual fridge, freezer, and cupboards. It's all just real food. Learn to cook. Eat good food. Surf your ass off. Stay healthy and energetic. Eat Clean Surfers.
Leave me some comments and let me know what your kitchen usual's are……….