SURF

STRENGTH

COACH - Cris Mills
Everything You Need For Developing Your Surfing
"Discover Highly Effective SURF TRAINING PROGRAMS That Deliver Results You'll Feel in the Ocean..."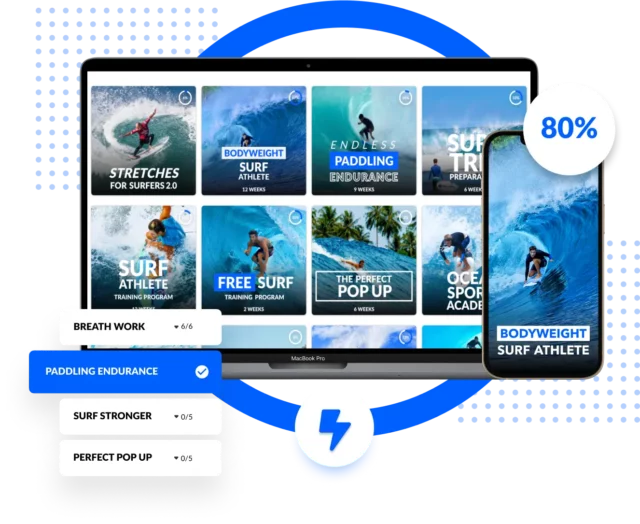 Progress Your Surfing with

Enhanced Fitness & Technique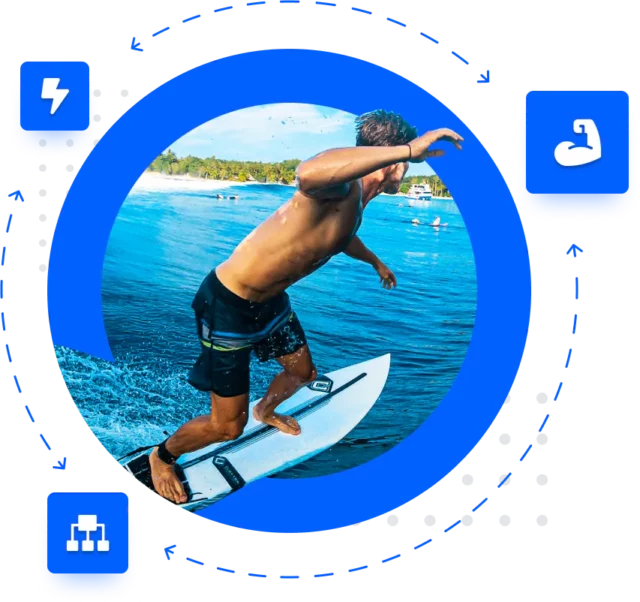 Take control of Your Surfing and Fitness
Tested and Proven Surf-Specific Training Programs with a clear path Towards Improved Performance.

Truly Learn how to Train, Stretch and Move.
Get The Most out of Your Training with Detailed Exercise Tutorials.
Everything You Need for Enhanced Flexibility, Mobility and Fluid Movement Routines.
Put Your Surfing & Fitness on track with our Surf-Fit Performance Library.

SURF SPECIFIC

TRAINING PROGRAMS
Fuel the Stoke, Enhance Your Fitness and Progress Your Surfing 🔥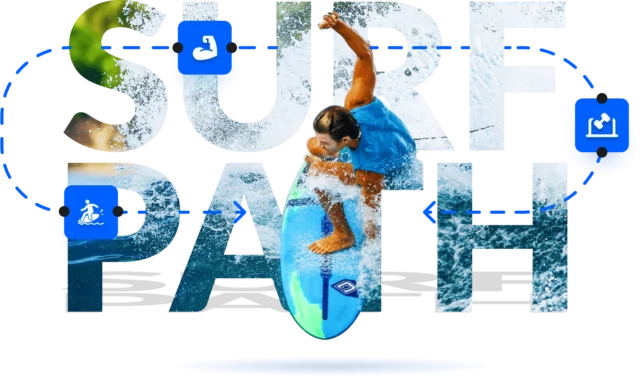 THE JOURNEY

TO BETTER SURFING
My mission is to help you
improve your body

so you can

improve your surfing.


Fundamental surf skills to dial in your technique and break through plateus.
Surfing is movement and physically demanding. How well do you move?
Your mind is the most important aspect for surf progression.
The
Surf Athlete App
Has
Been Pumping
Over 50k surfers have implemented, learned, and benefitted from the Surf Athlete App.
Everything you need to stay loose and strong in all the right places to help you achieve the athleticism needed to surf well is in these programs.

By far the best surf fitness program you will find.

I have to say it is by far the

best surf fitness program you will find.

I like that it is equally about strength, mobility and flexibility, and that he doesn't have you beating your body up to the point where you can't move.

Honestly if you want to get better or just want to feel BETTER. Give it a go.

Promise it doesn't disappoint. 🤙

If you want to improve your surfing I cannot recommend this app and Cris's programs enough.

It has truly changed my surfing.

I haven't been this motivated to workout in years!

I have been really enjoying the program so far

, it's well thought out and organized and the video examples are extremely helpful.

The program will help your surfing and your health!

This guy knows his stuff when it comes to preparing and maintaining a body for fitness and longevity.
Not long after I started this SURF ATHLETE I felt stronger unlike anything the gym ever gave me.

Fundamentally strong focused towards surf progression

and later all around better way of living.

I've dedicated my life to helping people with their health, performance, vitality, and ultimately their surfing. Health and Surfing are intimately interwoven.
My primary intention is to help you improve upon yourself, so that you may not only surf more, but also become more injury resistant to the rigors of surfing and life, and learn how to actively look after yourself.
JOIN THE


SURF

STRENGTH COACH
COMMUNITY
A forum for those going through the journey of Surf Training. Ideal to exchange ideas and offer insights into skills, performance, movement, and general surfing thoughts and interests.