Transform Your Surfing with
Proven Training Programs.
"Experience Game-changing Results In The Ocean With Our Targeted Surf Training"
"It's seriously changed my surfing."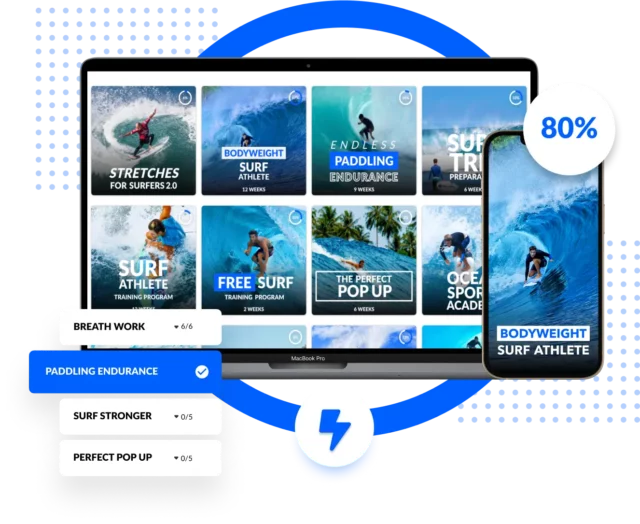 Progress Your Surfing with

Enhanced Fitness & Technique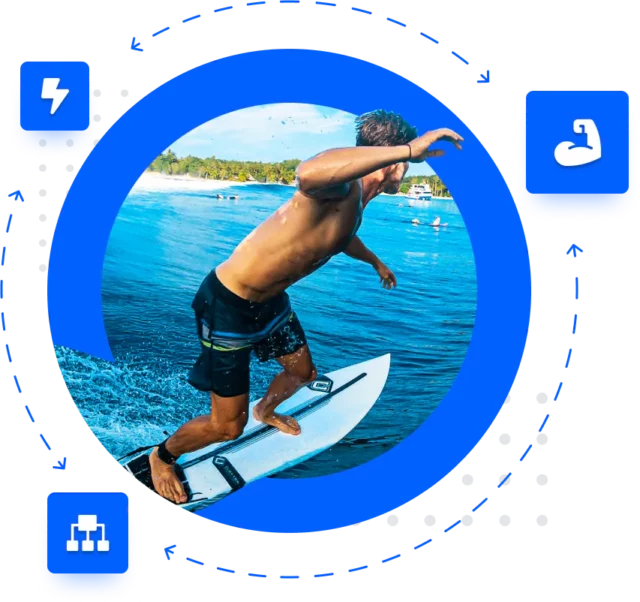 Take control of Your Surfing and Fitness
Tested and Proven Surf-Specific Training Programs with a clear path Towards Improved Performance.

Truly Learn how to Train, Stretch and Move.
Get The Most out of Your Training with Detailed Exercise Tutorials.
Everything You Need for Enhanced Flexibility, Mobility and Fluid Movement Routines.
Put Your Surfing & Fitness on track with our Surf-Fit Performance Library.

Join Surf Athlete PRO now
Become a better surfer by learning from the best in the business.
7 Day Money Back Guarantee: If Surf Athlete Pro isn't for you,
we'll refund in full within the first 7 days starting from date of purchase!
🚀 Become a better Surfer for less than $1 Per Day:
Why spend $1000s on gyms or trainers that may not fit your needs? For <$1 a day, access our fitness app's extensive workout library, adaptable to any fitness level or goal. It's a smart investment for your personal fitness journey.
7 Day Money Back Guarantee: If Surf Athlete Pro isn't for you, we'll refund in full within your first seven days!
SURF SPECIFIC

TRAINING PROGRAMS
Fuel the Stoke, Enhance Your Fitness and Progress Your Surfing 🔥

The
Surf Athlete App
Has
Been Pumping
Over 50k surfers have implemented, learned, and benefitted from the Surf Athlete App.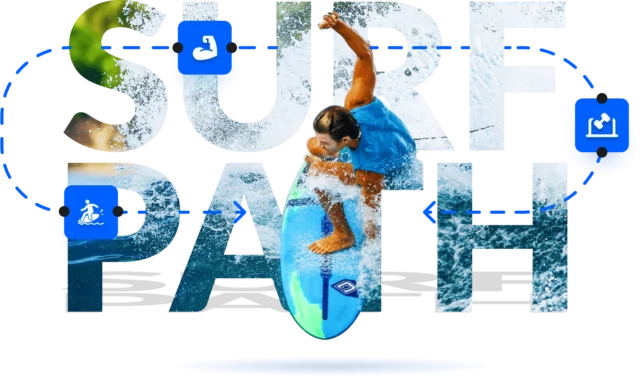 THE JOURNEY

TO BETTER SURFING
My mission is to help you
improve your body

so you can

improve your surfing.


I've dedicated my life to helping people with their health, performance, vitality, and ultimately their surfing. Health and Surfing are intimately interwoven.
My primary intention is to help you improve upon yourself, so that you may not only surf more, but also become more injury resistant to the rigors of surfing and life, and learn how to actively look after yourself.
JOIN THE


SURF

STRENGTH COACH
COMMUNITY
A forum for those going through the journey of Surf Training. Ideal to exchange ideas and offer insights into skills, performance, movement, and general surfing thoughts and interests.
Frequently Asked Questions