I'VE GOT 2 PROGRAM OPTIONS FOR YOU.  BOTH ARE VERY COMPREHENSIVE, BUT HAVE A DIFFERENT FOCUS.  GIVE THEM A LOOK BELOW.
A COMPLETE TRAINING PROGRAM TO IMPROVE SURFING ATHLETICISM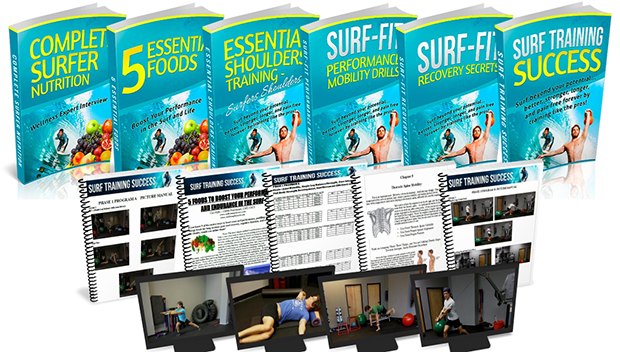 This is an All-Inclusive Training Program to Enhance your Flexibility, Strength, Endurance, Power, and Help You Eliminate Aches and Pains.  
TRAIN YOUR BODY TO SURF.  THIS WILL SHOW YOU HOW
Flexibility, Strength, Power, Recovery, Nutrition
You're a Surfer, so You're an Athlete, so Train like an Athlete. Surf Training Success is the most comprehensive surf fitness program available.
It gives you absolutely everything you need, in a step-by-step format, for months of training.
LEARN MORE HERE:  Surf Training Success
OR,   IF YOU WANT A FOCUSED APPROACH TO FLEXIBILITY, SPECIFIC STRETCHES FOR ALL MUSCLES AND JOINTS, DYNAMIC FLEXIBILILTY DRILLS, AND MYOFASCIAL RELEASE……
A FLEXIBILITY PROGRAM TO HELP IMPROVE THE WAY YOU MOVE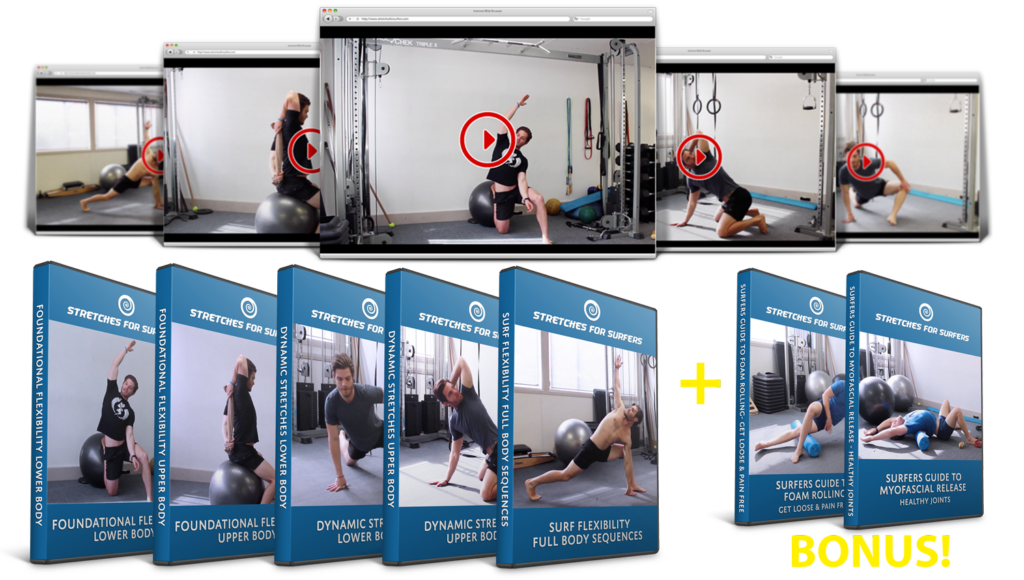 No Matter Your Starting Point, This Program Teaches You How To Improve & Restore Dynamic Flexibility…
A Full Program Covering Every Joint, Every Muscle, Key Movement Areas, Full Body Movement Sequences, and Tissue Release to Help Eliminate Pain and Stiffness.
This Program Will Drastically Improve the Way You Move