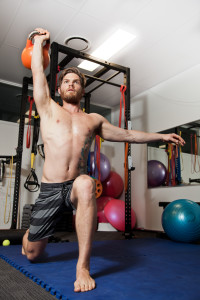 I am lucky to be extremely clear about what fulfills me in life. In no particular order, the ocean and being involved with it, spending time with my family, surfing, food & nutrition, reading, efficient movement and strength & conditioning, and trying to enjoy the hell out of life. It is my goal with this blog to put forth the highest quality of information regarding those areas, so that others may utilize what I have learned to improve in their own lives.  My primary intention is to help you improve upon yourself, so that you may not only surf more, but also become more injury resistant to the rigors of surfing and life.
As for my professional background, I am foremost an avid surfer.  Straight and simple, I love the act and art of surfing and just about anything else involving the ocean and interaction with it.  More professionally related:
NSCA Certified Strength and Conditioning Specialist
CHEK Practitioner Level 2
CHEK HLC Level 1
Licensed Massage Therapist and Remedial Therapist
Somatic Integrative Neuromuscular Therapist via Paul St. John's Method
Functional Movement Screen Certified
NASM Certified Personal Trainer
Upon that, I have read and continue to read countless books related to all things fitness, health, nutrition, and wellness.  I'm trying to get a very firm understanding of the human body, so that I can more effectively help it heal, or become more efficient.  My professional background pulls from many highly integrative approaches to health and wellness.  This has helped me to view the body in a very holistic and interconnected manner, whether that be nutritionally, chemically, or mechanically.  I feel that when trying to improve upon, or heal the body, it must begin with a whole body approach to wellness.
There are foundations of health, such as your thoughts, your nutrition, your hydration, your involvement in movement, and how well you sleep, which all provide the base for you to develop as an individual.  When these things are initially dealt with, it provides the framework for you to begin reaching your potentials and desires, whether that be improving your surfing, improving your ability in life, or developing more involved relationships.   It is my intention to help you improve yourself, and seriously improve your surfing through high performance strength and conditioning, as well as helping you improve your overall body and it's functioning systems with reinforcing the foundations of what makes a healthy human.  Plainly, I just want to help you improve your health.
-Cris Mills