What if getting in shape for surfing didn't have to be a burden or require any heavy weights?
What if there was a training that could
smoothly integrate with your routine
and even include 20-min workouts for the busy days?
And what if you could
transform your body into a "surf engine"
and stay surf-fit for the rest of your life?
Well, this 49-year old legend cracked the code many years ago…
But before I reveal his name and the training that took me a decade to put together…
Tell me if any of these experiences sound familiar...
After 45 minutes of doing nothing but paddle, your shoulders and arms feel sore as hell…
You constantly battle body aches, and it takes you too long to fully recover…
Whenever surf gets a little bigger, you feel anxious in the water…
Surf trips are always exhausting, and you rarely surf 3 sessions in a single day…
You see the young surfers ripping, and you wonder if you'd ever be able to do the same...
If you've ever been in any of these situations before...
You've probably

tried going to the gym, doing some Yoga, or even Pilates…

Aiming to get in shape so that you

never feel powerless in the water again...

But then life gets in the way...

The

workout is painfully boring...

And you

struggle to see the direct benefits of your efforts

in your surfing.

Well, let me stop you here to share something that you probably don't know...

The 49-year-old dude who effortlessly smokes all the young surfers in the water…
NEVER lifted a single heavy weight.

Instead,

he just understands how his body works

and uses that knowledge to train SMART, not HARD.

In fact, here's what he said when Joe Rogan asked about his preparation: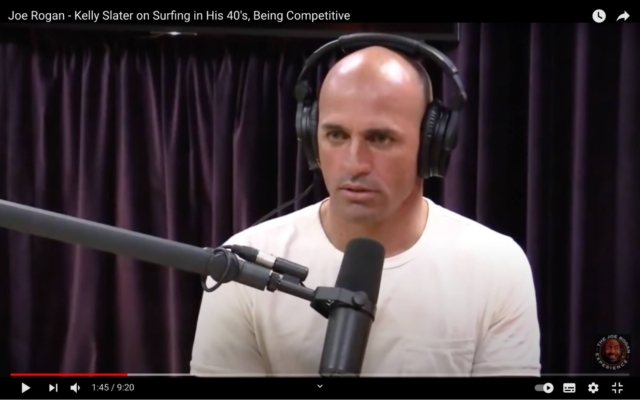 "I don't overexert myself very much… My theory on longevity is like "don't overdo it". I don't need necessarily to be over-trained for what I do."
And here's what Dr. Tim Brown, a sports medicine expert who worked with Kelly Slater, Mick Fanning, and Jordy Smith, had to say about Slater's training:
"Next time you see Slater at an event, notice how effortlessly he walks, paddles out and pops up on his board. This is no coincidence: it comes from how well his central nervous system is connected to his muscles...

It's somewhat counter-intuitive, but simply training to make muscles stronger is a recipe for injury."



Take a second to read that last line again.
You see?
Training like a gym rat is

harmful

to your surfing.
Now let's be clear about something…
If you want to surf at Slater's level you will need to be born again and hope to win in the lottery of life.
BUT…
there's one fundamental element of his surfing that you can easily emulate…

And it's something that you can carry way past your 40th, 50th, 60th, and heck even 70th bday...
Something that can
make you feel like you're in your twenties again…

Something that took me 10 years of studying the body and its relationship with surfing to create…
And that I now call…
The Bodyweight "Surf-Engine" Training!
Transform Your Body Into

A Surf Engine!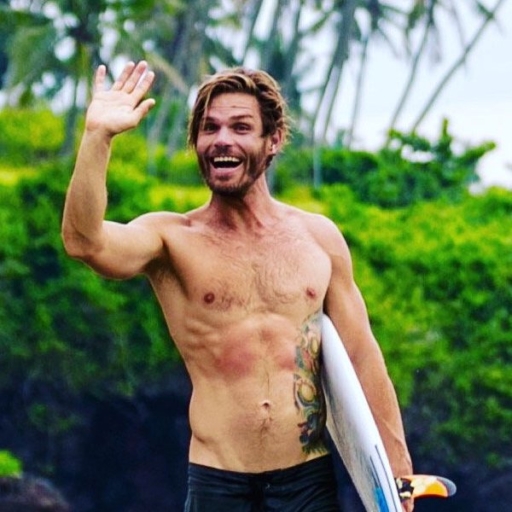 Hi, my name is Cris Mills.

I am 38, and I had my share of injuries…

Shoulder reconstructions, a severely injured low back, cervical disc issues, plus some chronic health issues...

And despite all that...

Today I surf pain-free and better than I did in my 20's.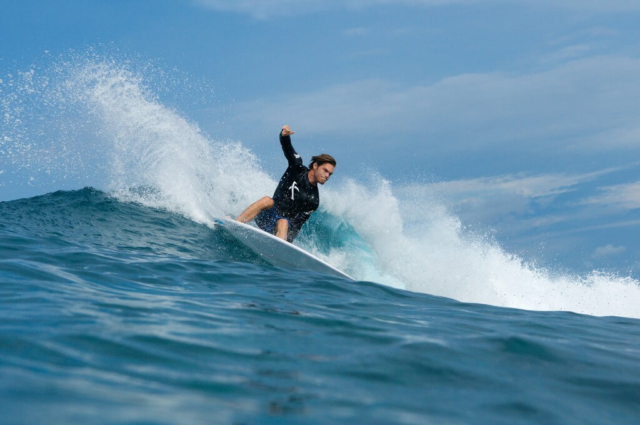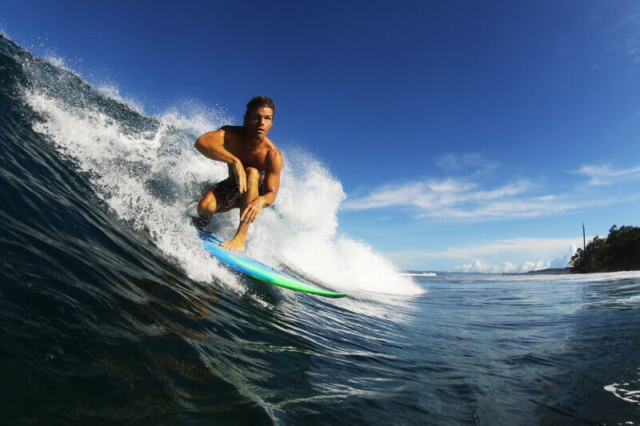 My "surf-body journey" started almost 20 years ago when I was moving back and forth from the U.S. to Central America…
I'd spend a good six months in Central America bartending and surfing...
And then I'd go to the U.S. and not surf at all for months.
The problem was that whenever I'd go back to surfing, my body wasn't physically capable...
I was working out and "gym fit"...
But that wasn't necessarily translating into my surf.
And that frustrated the hell out of me…
Because when I watched Kelly Slater on TV smoking the young guys...
It was clear to me that
neither my body nor my age should be an obstacle to my surfing...

So that was when I became completely obsessed with how the body works and its influence on surfing...
I went DEEP into the biomechanics of the body…
Spent thousands of dollars in seminars around the world…
Got a dozen certifications… NSCA, CHEK, NeuroKinetic, Foundation Training, and Functional Movement Screen, just to name a few.
And at a certain point, without even realizing, I found myself naturally sharing what I was learning with other surfers...
Then what was initially just a passion...
Turned out into a full-time job…
The full-time job transformed itself into the Surf Strength Coach brand...
And fast-forward to today, I can proudly say that
I helped over 50,000 surfers to get surf-fit…
Either by spending countless hours working directly with clients...
Or through my courses and mobile app. But recently, something in the surf world got me worried…
And if you desire to keep surfing until the day you die... You better pay attention to what I am going to tell you next...
Training Applied Inefficiently Can F**k Up Your Body And Surf!
Thanks to his fixation with the body and his access to top strength and conditioning specialists…

Kelly Slater knows exactly how to train efficiently...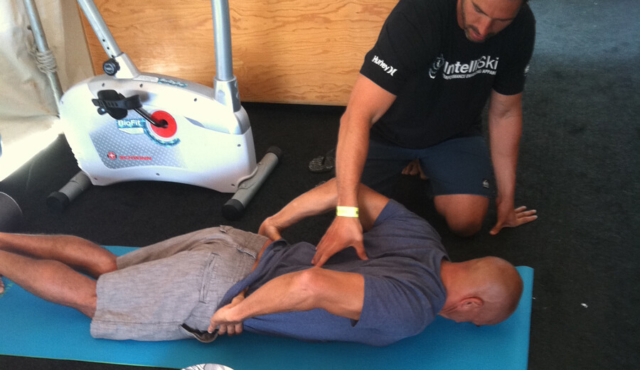 He knows how
each movement changes his nervous system perception and awareness of the body and space...
And he uses this knowledge to throw a bunch of tridimensional movements into his nervous system, joints, and tissue.
That not only enhances his performance in the water…
But it also gives him
the longevity factor.
Now, imagine what would happen if Slater was performing the wrong exercises?
Even worse, imagine if he was doing the wrong exercises AND training hard?
Well, that's exactly what a lot of other surfers are doing out there!
The boom of surfing in recent years brought with it several "surf fitness trainers"...

And while I believe most of them act in good faith and are not just trying to make a buck…

Their lack of knowledge of the body and how it relates to surfing can be truly dangerous...

Especially today when most of us spend the whole day in front of computers…

You combine that with inefficient training and it's a recipe for disaster!

Remember what Dr. Tim Brown, the sports medicine expert who worked with Kelly Slater, said about training hard?
"Simply training to make muscles stronger is a recipe for injury."
That's why now, more than ever, I feel like it's my obligation to share my knowledge of the body with other serious surfers…

And it's the reason why I launched the Bodyweight "Surf-Engine" Training!
Introducing The Bodyweight "Surf-Engine" Training...
Surf Workouts That Build You Up
, Instead Of Beating You Down
Forget heavy weights forever….

Because from today onwards your BODY is your GYM!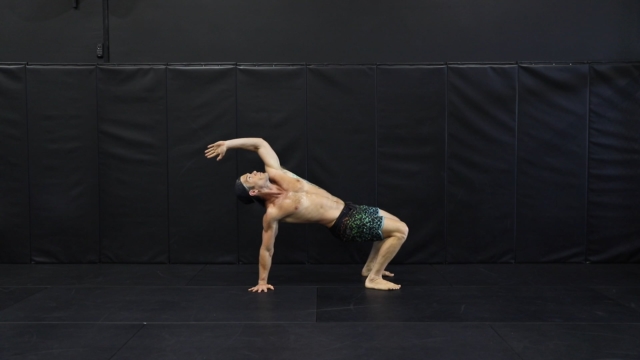 This is not your usual 1-hour intense training destruction…
Where you feel so sore that you can't even surf the next day….
The Bodyweight "Surf-Engine" Training focuses on

moving and feeling better…
So you can leave the hard work for when you're in the water...

And what makes it so easy to get started is that the training is progressive…
As you go through the weeks, that's when we start to adding volume…
Adding Intensity...
Repetition...
And speed.
Because first, you want to learn the movement…
Dial-in the technique…
And only then start adding load, and intensity.
This means that
no matter how unfit you are right now…
Getting started with the Bodyweight "Surf-Engine" Training is going to be a breeze.
And when you least expect…
You'll be catching more waves….
Surfing longer…
More often...
And feeling in control no matter how crowded the lineup is.

What's best, I am going to be always by your side...
I'll Be Your Trainer, Showing You Exactly
How To Perform Each Exercise
When you get the
Bodyweight "Surf-Engine" Training
there's no guesswork…
For all the exercises, I break down every movement so that even my grandpa could follow along...
There's no gym jargon or any fancy words that you'll have to search on Google…
Everything is explained in a simple down-to-earth language
(I just throw surfing terms here and there to add some fun to the process.)
And You Can Train Anywhere, Anytime, Even On Busy Days…
Thanks to the mobile app, you have the Bodyweight program
literally in your pockets...
Plus you can also download the videos and access all the content while Offline!
That way no matter where you are…
You'll always have access to the
Bodyweight "Surf-Engine" Training.
And to help you keep momentum on the busy days…
You can switch between "full" and "quick" workouts…
In fact, if all you have is 20 mins…
You can still do a quick workout and feel good about yourself and your body!
And with this training, you are going to develop the 4 foundations of the "Surf-Engine"...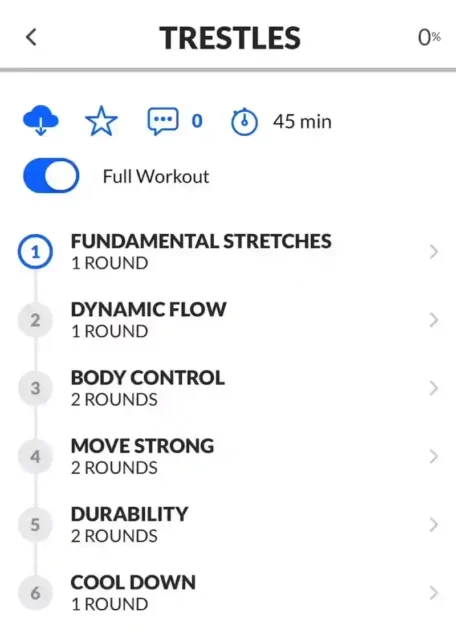 You'll Unlock Your
Mental Strength, Power, Endurance, and Mobility!
The Bodyweight "Surf-Engine" Training
has exercises that are carefully designed to develop your...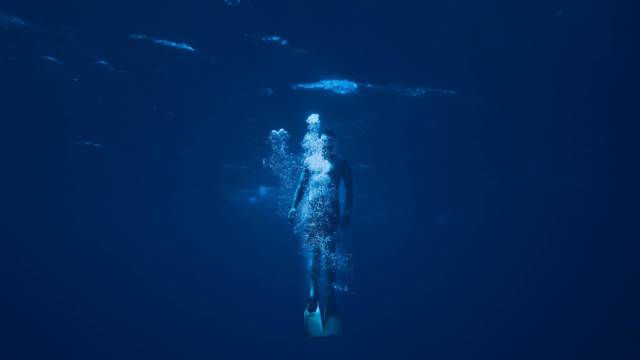 Mental Strength
Learn how to control your breath and maintain mental composure in any stressful surf conditions, no matter how big the waves are...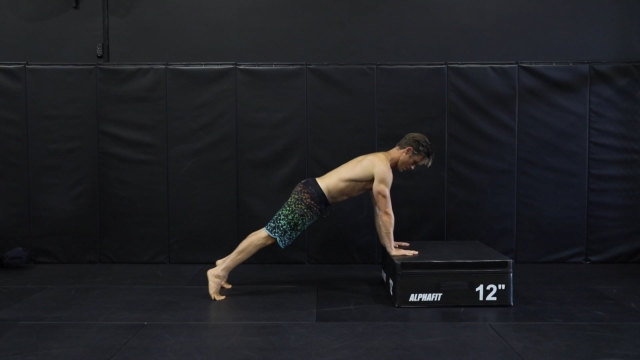 Power
Increase your power output to drop massive bottom turns and carves, build your core strength to better handle heavy paddling, and reduce injury potential by strengthening specific areas of your body...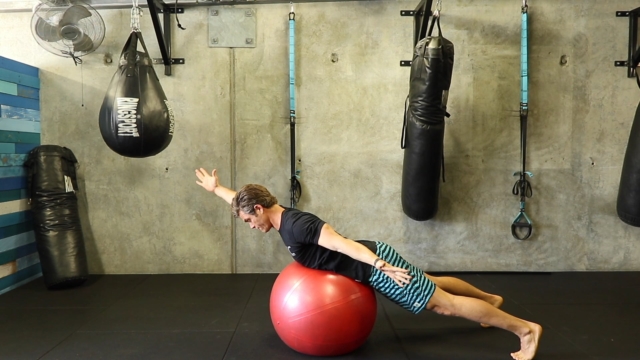 Endurance
Boost your surf stamina to never again have to gasp for breath or have smoked shoulders and arms, and turn your 1-hour sessions into 3 or even 5 hours of non-stop surfing...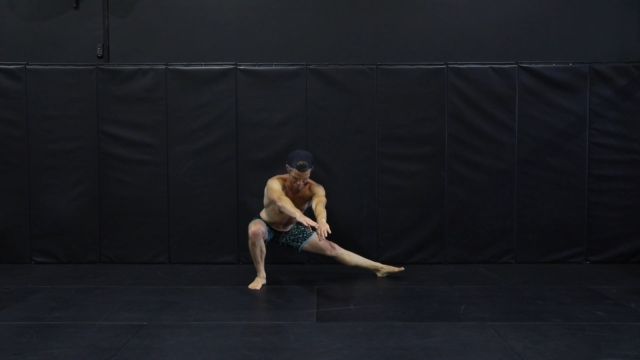 Mobility
Move your joints through a full range of motion so that you can eliminate the restrictions that hold back your surfing, and build a surf-capable body that can move easily and fluidly in the water...
These are the 4 foundations that will transform your body into a surf engine…
Giving you the capability to effortlessly smoke any 20-something in the water...

And keeping you surf-fit for life!

Listen… even though I spent over 10 years studying the body to develop this training…

And invested thousands of dollars to learn from the absolute best in the industry…

Today you can get lifetime access to the Bodyweight "Surf-Engine" Training for only
That's less than you'd pay for 1-month at any decent gym…
It's less than you'd pay for 1-month of coffee at Starbucks...
And it's a one-off payment that will give you access to
12 weeks of training…
Twelve weeks where
you'll gain knowledge that can be applied for the rest of your life.
Just imagine you joining any lineup and
owning your space in the water…

All other surfers will look at you and know that you are a surfer to
be respected…
That you're not going to waste a single wave…
That no matter how many times you surf in a week…
You're always at the top of your game...

And you have the confidence that

your body and age will never limit your ability to surf!



So this is your chance to
join other

1546 Surfers

surfers
who already got their hands in this training and are at the peak of their surfing...
Get Lifetime Access to the
Bodyweight "Surf-Engine" Training Now!
And I'm Including

3 Amazing Bonuses

For

FREE

To Give You Even More Value!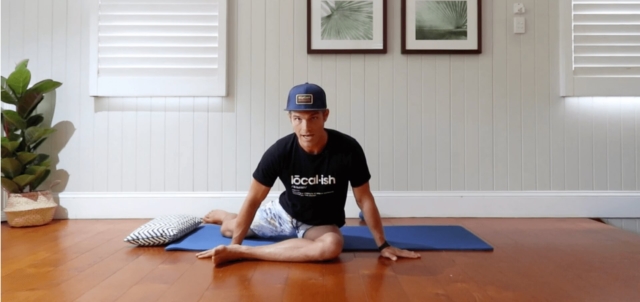 BONUS #1


Follow-Along Exercises:
Hips that are getting tight? Spine stiffness? Or just need to calm the mind with breathing meditation? I've got you covered with follow-along exercises for each one of these needs.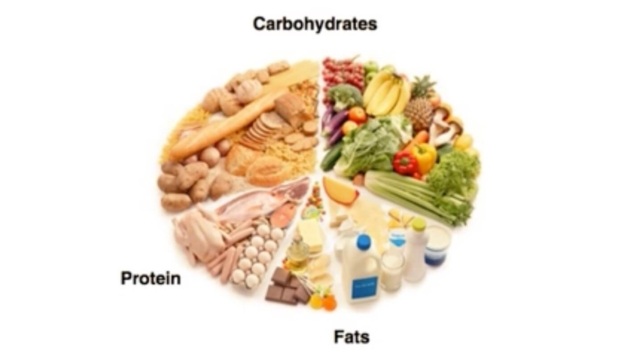 BONUS #2

Lifestyle Nutrition:
Want to learn how to make better nutrition decisions, instead of having someone shouting at you what you must do every day? Lifestyle nutrition will help you find your nutritional path based on your morals, health markers, goals, and lifestyle.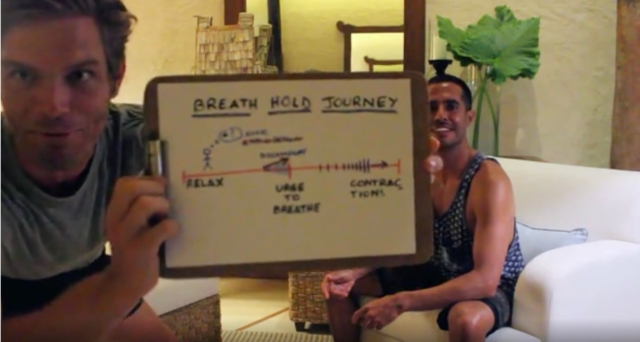 BONUS #3


Breath-Hold Journey:
Mentally prepare for stressful situations with the Breath-Hold Journey so that you can keep calm even in the worst hold-downs. Even if you caught yourself in a situation where your body is going through hell, your mind isn't going to break!
Over A Thousand Surfers
Have Already Purchased The Bodyweight "Surf-Engine" Training.

Here's What They Say:
I had an awesome surf a couple of days ago, where a few things aligned and I got a bunch of waves and rode them with more focused awareness resulting in better positioning, more confidence, quicker take-offs, more rail time, and longer rides...

so stoked!

I want to say that your program is simply awesome.

Earlier I have done crossfit, climbing, yoga etc, but none of these prepare body for the waves or paddling.




I am on my way down to a surf camp in Costa Rica in a couple of weeks in a much better way than I was a few months ago




I love the attention to detail.

I am recovering from a knee injury (4 years ago:) and my body has never righted itself since. After only 2 weeks of the bodyweight course, I'm getting a deeper understanding of where the imbalances lie.




You should know that because of your work and communicative skills

you are part of a group of people who have transformed my life over the last 5 years…


Dude, I'm more flexible than I have been in decades.

And my second-grade son and I are surfing together at beautiful Hanalei Bay.

I am really enjoying the program.

I am almost 6 weeks in and I can feel the range of movement coming back in places I never knew I had lost it.

I am a 48-year-old surfing father of two keen grommets (11 and 9). Always been fit- have done ironmans, ultra marathons, etc. But the last year I started getting pains and twinges in my legs, and couldn't run much. I had always done traditional stretches- straightforward and backward stuff.

Since getting and following your program, the improvement in all physical aspects of my life has been amazing.

Heaps of twisting and functional stretching and movement have been the key!




This program is a great way to keep in shape between surt trips.

Cris breaks down the movements with simple to follow instructions.

The workouts are fun and move quickly. You can do it just about anywhere.




I've always been a runner and weightlifter but that never translated well into the water. After a solid year of doing your program and getting out in the water every chance, I could get

I've improved significantly.


The Surf Strength Coach is by far the most complete, detailed, and comprehensive program I have ever come across.

I feel looser, fitter, more aware, and more confident than ever.


I've gotten pretty close to my skill levels and fitness from my younger days, plus corrected several bad habits/mechanics in the process.

Seems like everything I've tried of yours is gold.


I really like the breathwork.

It is definitely something I struggle with and at 51 have tended to avoid surfing past about 2-3 ft because I had a couple of bad experiences with wipeouts and being held under. Today I went for a surf and it was a good 2 – 3 ft (live on the Northern Beaches of Sydney) and wiped out and was held under. I could feel the panic rising, then the breath training kicked in. I focused on holding my breath and started counting and stopped fighting the wave. I popped out of the water at about 8 seconds (like I said small waves).

The breath training is building my confidence to be able to surf conditions that I would have avoided.


And You Have

15 Days To Decide
If You Want To Keep It Or Not...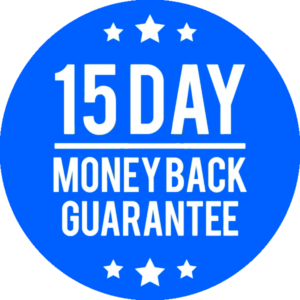 Maybe this is the first time that you're hearing about this training…
Maybe you had experiences in the past that didn't match your expectations…
Or maybe you're the type of person who likes to try things out before committing to it…
Whatever your situation might be,
I want to make it ridiculously easy for you to make this decision…
So get the training today, and
I'll give you 15 days to go through the first week of the program…
If after doing the exercises of week 1 you feel like the Bodyweight "Surf-Engine" Training is not exceeding your expectations…
Just email me directly and I'll give you a full refund! All that I ask you is to go through week 1 so that you can experience at least a fraction of what this training can do for you.
All You Have Left Now
Are Three Options…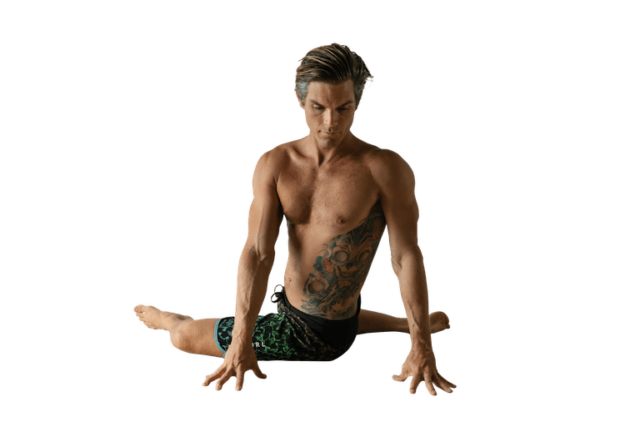 It's finally time to make your decision...
The first option you have is to go study the body and its relationship with surfing by yourself…
Watching hundreds of Youtube videos…
And trying to come up with a training on your own.
It's not an impossible feat, but just know that to provide you
the level of performance I give you in this training,

it took me 10 years of obsessive learning…
Plus you have to be extremely careful to
do all the exercises correctly…
Otherwise, you might
do more harm to your surf than help...
The second option is to just leave this page and pretend that you don't need to train…
This is an option that could still work for the short term, but you might pay a huge price much sooner than you think...
I don't know about you, but
I want to be in the water until I am seventy…
And not only be in the water…
I want to be able to surf as I do now at 38 years old.
Your third option is to
make a decision on this very page to get all my 10 years of learning distilled for you…
In
easy to digest videos
where I show you exactly how to perform each surfing workout…
It's an option that will
save you time, money, and will get you at the peak of your surfing in a matter of a few weeks...
Other
1546 Surfers
surfers have already made the wise decision to choose option three…
So now it's up to you. :)
P.S.
In case you're one of those people (like me) who just skips to the end of the letter, here's the deal:
I am giving you
lifetime access to the most comprehensive surf training you'll ever find online that took me 10 years to develop for only
It's called the
Bodyweight "Surf-Engine" Training
and all you need to get started is your body and a mobile phone.
And to make this decision a no-brainer,
I am giving you 15 days to decide if you want to keep it or not
(all I ask is that you go through week 1 of the program.)
So, click the button below to get this training now. You won't regret it.
Frequently Asked Questions