Our Goal is to Radically Change the Way you Approach Surfing, Health, and Life.
The Trip
August 5-15, 2018
This isn't your normal Mentawais trip. This trip is designed to bring your surfing to new levels and performance, all while staying at one of the best Resorts in the Mentawais (Hollow Trees), and surfing some of the best waves on offer (Lances Right, Lances Left, Macaronis, and more). Travel with several top coaches and receive video analysis, movement coaching, performance nutrition, breath training, Strength & Flexibility techniques, all the tools to make you a better surfer and more vital human.
This is Far more than a surf trip… This is a trip that will change how you surf, change how you take care of your body, and take your surfing to the next level. And barrels… there will be barrels! Surf your brains out, get top-level coaching on all aspects of surfing and health, and come away from this trip as more capable surfer, and with an understanding that will improve your ocean-time for years to come.
Combining Professional Level Surf Coaching, Professional Movement & Health Coaching, and an Ments Boat Trip. This WILL take your surfing and health to the next level.
Come along to Surf Paradise and score some of the best waves in the world, so you can improve the fundamentals of surfing, break your bad surfing habits, and have a hell of an experience. Through daily movement, breath work, and stretching protocols to make sure your body can move athletically, to daily video analysis, wave reading, and surf technique coaching, this trip will give you the tools to continue improving your surfing for life.
Full costs
- Only

$

3,500.00 -
*does not include flights
APPLY NOW
WHAT TO EXPECT
The trip of a lifetime and an insane amount of fun surf
Daily surf coaching including video analysis
Stretching and Warm-up Sessions
Nutritious Meals and Nutrition coaching
Foundation Training – created by Eric Goodman and used by athletes like Kelly Slater and Dane Reynolds
Introduction into Movement Practices to improve your body and surfing
Breath Training, for meditation, and water hold-down situations
Being surrounded by inspiring people
Fishing
Lots and lots of surfing
Coming away from this trip with tools to improve your life and surfing
Do you still have questions?
I'd love to hear from you, so give me a shout.
LEAVE ME A MESSAGE
Meet your coaches
Cris Mills
With a life intention to surf as much as possible, combined with a comprehensive background of strength & conditioning, rehabilitative exercise, massage therapy, and coaching, Cris brings a thorough understanding of how a surfer needs to be able to move. Having worked with surfers of all ages and skill levels, to get out of pain or improve their strength and performance both in the water and life, Cris has the ability to help people make long term changes to their life, health, and movement…. so they can keep surfing.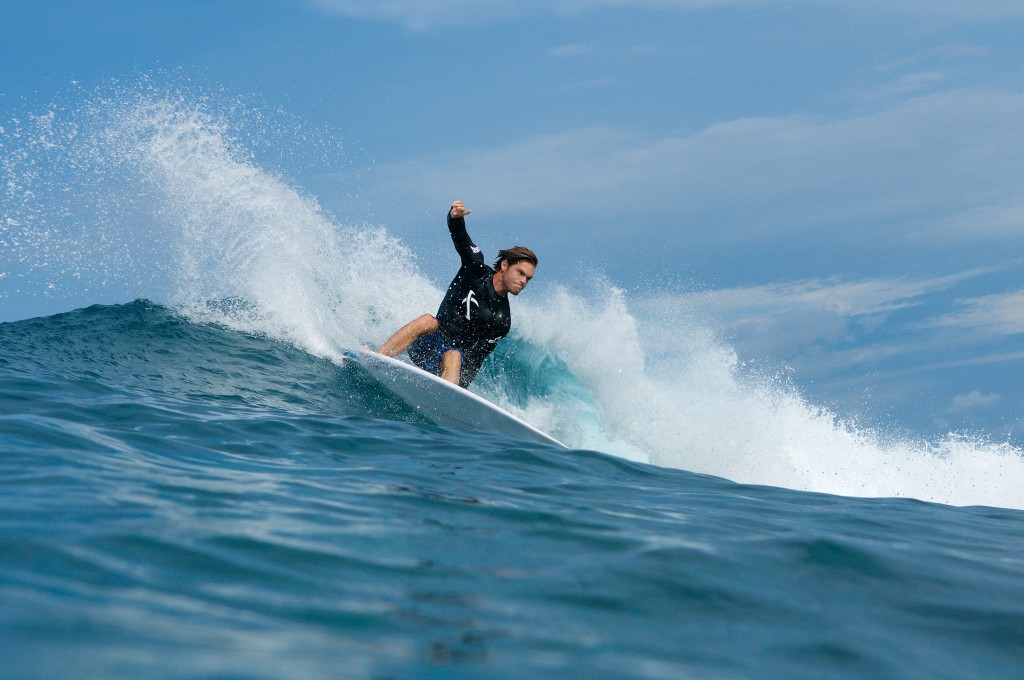 Clayton Nienaber
Not only is Clayton a hell of a surfer, he's also a world renowned surfboard shaper (Clayton Surfboards) and top level coach. He has coached the South African Junior Team at the ISA Games in France, Brazil and California, and has continued to coach in Japan, South America , Canary Islands, Spain and the UK. He has worked with WCT surfers including Jordy Smith, Travis Logie and Ricky Basnett, all while continuing to be a highly respected surfboard shaper. With a unique style of coaching, a strong understanding of surfing biomechanics, and detailed video analysis, he brings an expertise to surf coaching that is unparalleled.