Surf Training Success
DO YOU WANT TO
SURF BETTER?

This Surf Specific Training Program will give you the tools to improve your flexibility, endurance,
and overall surf-athleticism, so you move better, feel better, and surf better.
Enjoy your water time every chance you get.
Surf Training Success Will Radically Improve Your Surfing & Your Fitness
Restore & Improve Your Flexibility & Movement
Eliminate Pains, Aches, & Stiffness so You Move Fluidly, Quickly, and Efficiently.
Build Endurance, Core Strength, Shoulder Health, and Overall Surfing-Athleticism so you move like a Grommet
12 Week Training Program to Restore & Rebuild Your Body Specifically for Surfing
3 Phases of Training over the 12 Weeks Laying the Foundations of Fitness, and Building You To Dynamic Athletic Performance. You're a Surfer & Human, so You're an Athlete.
6 Progressive Workout Videos & Stretching Videos so you Move like an Athlete- over 2.5 hours.
6 Exercise Manuals with Pictures for Easy Reference -over 65 pages.
Mobile-friendly program so you can train anywhere and anytime.
Access to Private Group for Ongoing Support
Up to 45 minutes Per Day (you could do less), and 2-3 Days per Week.
That's all it takes to Recover Your Surfing.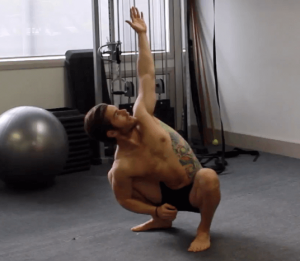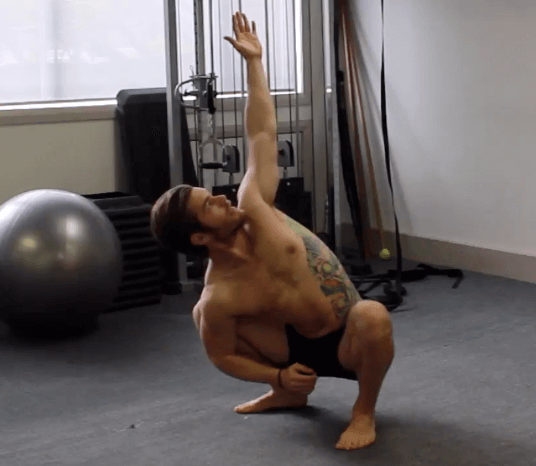 12 Weeks of Follow-Along Workout Videos, Detailing all movements, exercises, and techniques. Just follow along.
You can train at the gym, or at home with some basic equipment. You'll never need to train longer than 45 minutes.
Stretching & Pain Relief Videos to Restore Dynamic Movement
Surfing Specific Workout Programs
Dynamic Workouts tailored for surfers… forget the old school 80's bodybuilding workouts.
Workout Templates & Picture Manuals for every workout within the Program. Easy and Quick Reference, just follow along.
These Picture Manuals are a perfect reference to make sure every workout is an effective workout.
3 Different Phases of Training over the 12 weeks, Progressing from one workout to the next.
2-3 Days of Training each week will deliver results.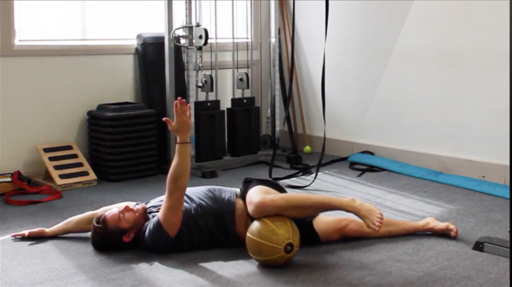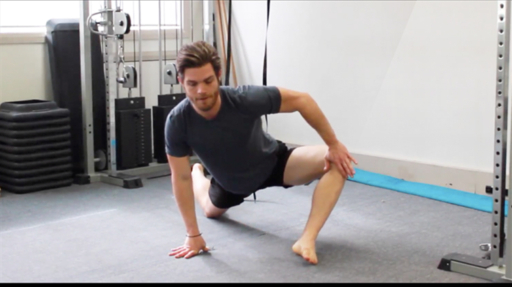 You'll get access to our platform that you can access from our mobile phone and watch the videos and the programs online or just download them.
Mobile-Friendly platform.
Offline-friendly material.
One time purchase, a lifetime access. 
Be part of our online community in which you can ask your fellows surfers and me.
Be a member of our huge active SurfSC online community.
Ask questions to members & me.
Extra content posted periodically.
Enjoy the community and synergize.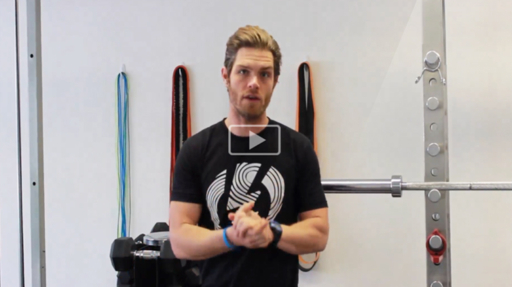 Minimum Required Equipment
Exercise Ball
Suspension Trainer (or Olympic Rings)
Set of Varying Resistance Elastic Bands
Light dumbbells *If you don't have light dumbbells, you can just use a bottle of water or a soup can
*In later phases, a Kettlebell would be very useful, but not absolutely necessary
Click on the buy now button, go through payment gateway and don't forget your user and password!
Log-in with the credentials typed to access the purchased program on our online platform.
Follow and schedule your training

Work hard using our platform and after 2 cycles you will see a body change and a surf change.
Enjoy & sustain the results
Yeah! Once you have achieved some results, don't give up. Sustain the great work and surf better!
I just want to let you know that I now have completed the entire Surf Training Success program and I am just blown away by how much it has help my surfing. Both my paddle endurance, paddle power, stability and rotational power is on another level now days. Together with the dynamic warm ups and tissue work it really works tremendously. The three-phase-concept felt good too. Even though I had worked with you prior to the STS and was familiar with many of the exercises, the first phase felt very beneficial. The third literally had me crawling to the locker room, loved it! So I just have to say thank you!
Just got phase 3 down. The entire program was awesome. I definitely move, look, and most important feel better at this point.
I wanted to say, thank you Cris for putting together this program. I purchased a different program prior to STS and it was very basic and lacked substance so I was a little hesitant about any other programs. However, after seeing Cris's passion and knowledge in some of his free videos I decided to give it a go. I can say I am very happy with this decision and my overall health has benefited. STS covers a wide base from nutrition, to warm up drills, to self assessment, to strengthening weak areas. I am a bit older than some, at 41, and I was a little surprised to see that I was weak in certain areas and tight in others. I trained for several months following the program before moving to Costa Rica and I could see a great improvement in my paddle strength and endurance, which has always been weak. Following the program I have had questions arise about certain aspects related to health and surfing and he has been quick to reply with a knowledgeable answer and has gone so far as to start a group on Facebook dedicated to those that are in the STS program should questions arise from others.
MEET THE GUY WHO'S TRYING TO
HELP YOUR SURFING…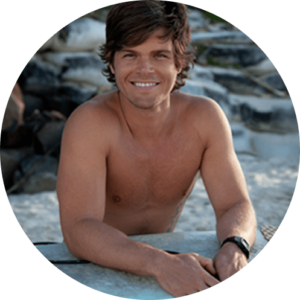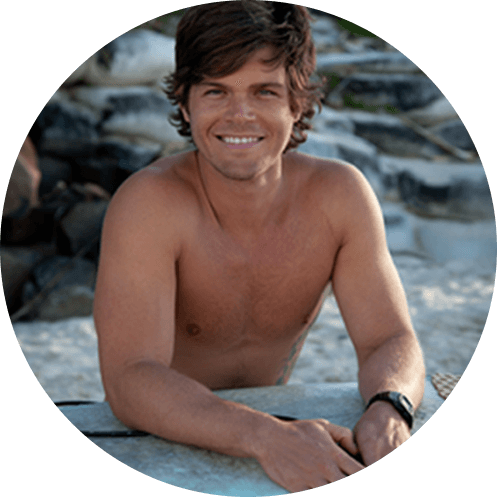 Performance Coach, Massage Therapist, CHEK Practitioner

My name is Cris Mills, I operate Surfstrengthcoach.com, and work with people that want to improve their health, movement, and performance, and it's usually so they can surf better. On a daily basis I help people and surfers train from rehab to performance. I know what a surfer needs to do to keep themselves in the ocean, and have been spreading that information through my various work online.

Improving your surfing requires improving the foundations of movement and athleticism. Flexibility is a key part of that process. I wanted to give surfers an easy resource to improve their flexibility, help to eliminate pain, and simply move and feel better.

Surfing in pain sucks as well, and I've done it, and I'm sure most of you have as well. Surfers, athletes, people, we all need to work on body maintenance, and help keep ourselves out of pain. This program will help teach you how to do this.

I aim to change the way physical preparedness is dealt with for surfing, and combine everything I have learned, and continue to learn, to help improve surfers body so they can stay involved with the ocean.