SURF

STRENGTH

COACH - Cris Mills
That Deliver Results
You'll Feel in the Ocean..."




"Get Your Surf Specific Workouts.
Improve Your Surfing, Catch More Waves

and Ultimately Have More Fun in the Surf"
"Complete Surf Training Program That Will
Radically Enhance Your Surfing

… Better, Stronger, Longer, and Pain-Free Forever By Training Like The Pros"
One time payment. Lifetime access
for Fixing & Improving Your Pop Up... For Good."
One time payment. Lifetime access
"Improve the Way You Move, Eliminate Pain, Prevent Injury, and Move
Better in the Water.

"
One time payment. Lifetime access
"This will
RADICALLY IMPROVE

Your Surfing". Become Stronger, More Durable & Flexible for Your Next Surf Session with the #1 Online Surf Training Program
Monthly payment. Cancel anytime.
"Improve Your Surfing by Learning True Surfing Technique"
One time payment. Lifetime access
"Master Skillful Breathing & Apnea And Step Up Your Game At Sea"
One time payment. Lifetime access
My mission is to help you
improve your body

so you can

improve your surfing.
Read below for my most recent articles covering the foundations of Surfing-Athleticism: movement, exercise, and nutrition. Become stronger, more durable, and more flexible
Skate or Die! Or are you more along the lines of the Tony Hawk Pro Skater era? I was a bit of both. Born in 82', I grew up with some Nash skateboards, moved o...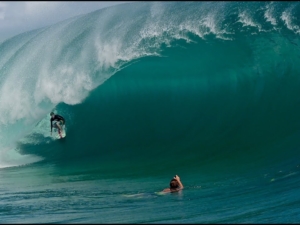 How to Survive a Wipeout with Nathan Florence Obliteration. Carnage. Aquatic car accidents. Wipeouts. Get used to copping a beating, because it's an unavo...
I've dedicated my life to helping people with their health, performance, vitality, and ultimately their surfing. Health and Surfing are intimately interwoven.
My primary intention is to help you improve upon yourself, so that you may not only surf more, but also become more injury resistant to the rigors of surfing and life, and learn how to actively look after yourself.
JOIN THE


SURF

STRENGTH COACH
COMMUNITY
A forum for those going through the journey of Surf Training. Ideal to exchange ideas and offer insights into skills, performance, movement, and general surfing thoughts and interests.